Get inspired for the next election campaign with these three creative campaigns
In the run-up to the last Ontario elections, these three creative campaigns engaged voters and raised awareness on key electoral issues. Are you looking for some inspiration on how your next election campaign can be a success? These three creative campaigns are sure to get you excited!
Pledge for vacancy control 2022
Affordable rental units are scarce and the cost of rent is at a historic high. Over 80% of Ontario tenants believe there should be a limit to the amount landlords can increase the rent for a unit when it becomes vacant.
After hearing many promises from all levels of government about initiatives to make housing more affordable, nothing has been done to stop landlords from raising rents on vacant units.
FMTA (Federation of Metro Tenants' Associations) used New/Mode's platform to raise awareness of vacancy control which is legislation that stops landlords from raising rents by any amount they choose on newly vacated units. Our platform allowed citizens to ask provincial candidates to pledge their support for this important legislation.
Vacancy Control 2022 - FMTA sent 190 email to provincial candidates

Even though election day has passed, FMTA has not stopped their housing campaign. FMTA are still keeping up the momentum by ensuring that the progress made during the election campaign is not lost, and their message continues to be heard loud and clear by the newly elected officials and party leaders.

💡Tip: New/Mode's candidate data coupled with our Petition Action allows your supporters to either ask provincial candidates to pledge their support for an important legislation, OR pledge to your organization with a commitment to vote or volunteer.
Related blogs
Flooding newspapers across Ontario
For older Ontarians and their families, the past two years have been difficult and, in the case of far too many, devastating.
Ontario needs a plan to ensure older adults can access safe, high-quality health care. As the Ontario election was approaching, many retirees were worried about their future. The National Association of Federal Retirees launched a letter-writing campaign using New/Mode asking party leaders to speak with them on issues that affect members such as long-term care, health care, environmental policies, child-care and GIS (Ontario Guaranteed Income Supplement). Decisions about public policy that affect senior citizens' care and well-being must include them.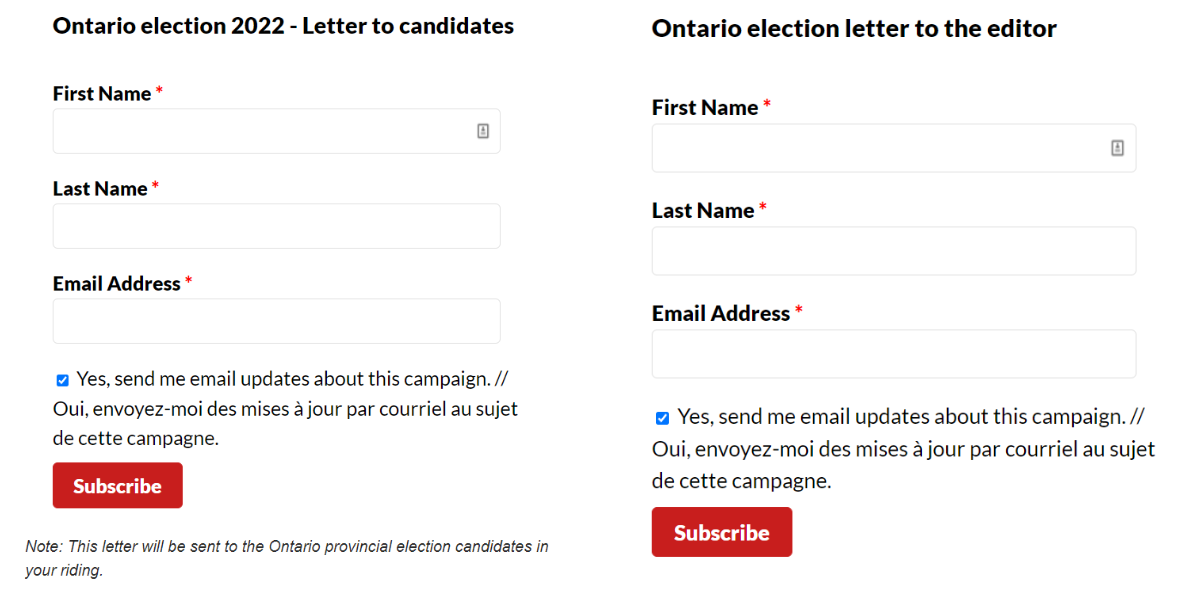 Ontario Votes 2022 ⁠— A better way forward for aging in Ontario
Federal Retirees worked hard to make their voices heard during the Ontario election. They sent 1,176 letters to target candidates and flooded newspapers across Ontario with 204 letters to editors, making candidates promise to work on the issue. Check out what the candidates said.
💡Tip: Letters to Editors are a powerful way to turn your issue into a newsworthy one, with the added benefits of making the media more accessible to your community and empowering your people to share their voices and stories. Letters to Editors is a must-have addition to any digital campaigner's toolkit.
Related blogs
Emailing the right candidate
Ontarians are turning to food banks for help in record numbers. While the pandemic has played a role, the primary drivers are cuts to social assistance, unaffordable housing, and precarious work.
During the Ontario provincial election, Feed Ontario encouraged their supporters to write to targeted decision-makers quickly and easily using New/Mode's email tool. With this tool, they could easily collect signatures and send an email to provincial candidates, allowing them to have their voice heard.
When supporters reach out to local candidates to urge them to stand behind an issue, it helps the values-aligned candidates know there are people who support them. In turn, they can let those voters know they are aligned on policy, and the voter may even volunteer with their campaign.
💡Tip: if you want even more control over your message, there is also the option to let supporters edit their messages before sending, giving them a chance to truly make their voices heard.
Related resources
---
Digital advocacy tools are a powerful way to mobilize your supporters. The campaigns highlighted in this post provide great examples of how creative grassroots engagement can have a significant impact. If you want to start a campaign or just increase awareness of your issue, our team can help get you started using digital advocacy tools.
We want to hear from you, what is your go-to tool for digital advocacy campaigning? Let us know in the comments below!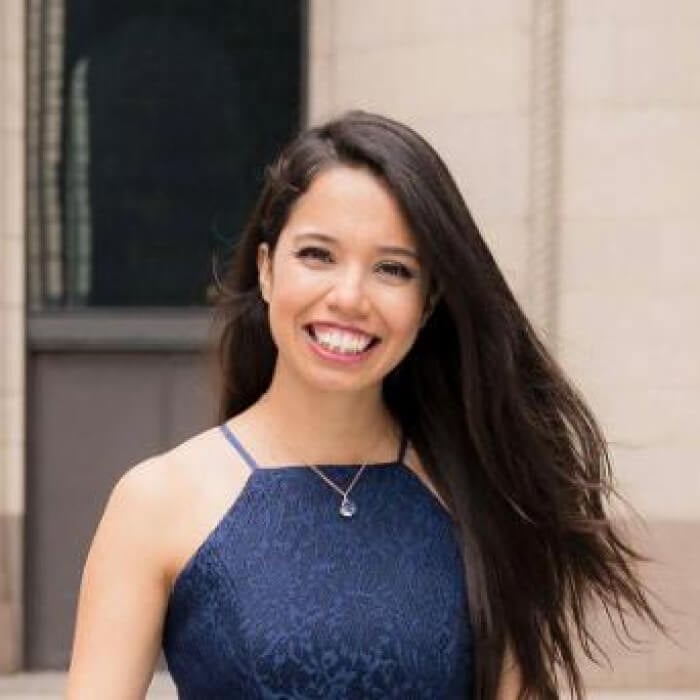 Marketing Coordinator @New/Mode - Digital Marketing I Brand Builder I Data-driven
More From New/Mode Blog
More on Nonprofit from New/Mode Blog
More on Nonprofit from New/Mode Blog
More on Nonprofit from New/Mode Blog