TARGET
Gain access to decision makers
Go beyond passive website visits, and disengaged social media followers.
Use our robust database to reach decision-makers at every level of government – or add your own custom targets.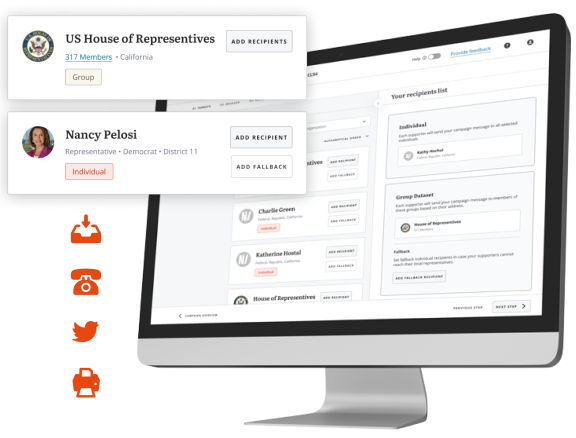 Activate
Grow supporters and engage your community
Turn supporter engagement into real policy impact and build community power around important causes.
With easy to launch campaigns you can respond to current events at a moments notice.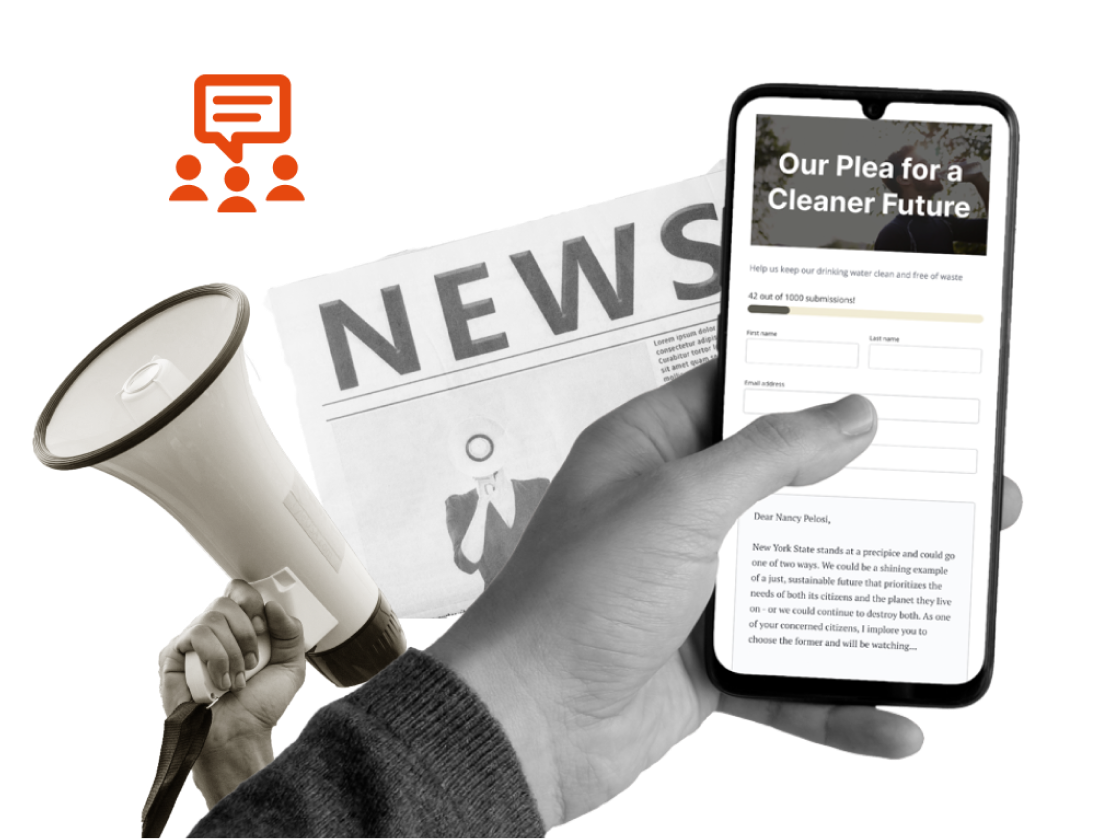 WIN YOUR CAMPAIGN
Build power with each civic action
We make your voice impossible to ignore. Win your campaign with our uniquely powerful advocacy tactics and track your progress in realtime.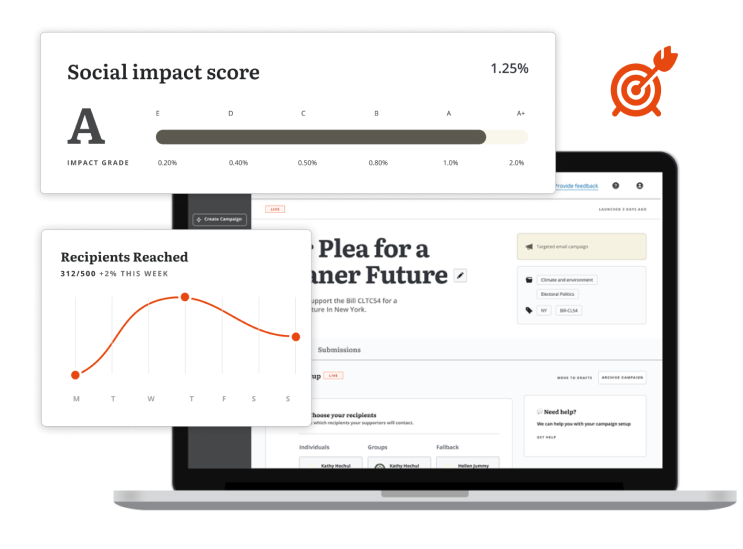 Tips to
get started
Turn social media likes into real world change
Social media, whether you love it or hate it, can significantly increase the awareness of your...