Building Momentum: How to Activate Supporters Ahead of Your Next Election
A free guide & case study for campaigners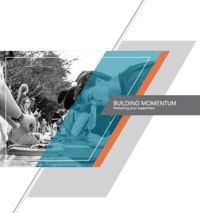 The aim of this guide is to give you actionable steps to activate your community before (and in between) elections and big campaigns. Here, we take you through key learnings from field organizers and digital campaigners around the world:
Who are your supporters?
Connecting with your supporters
What motivates them?
Interest mapping
Making it fun, and more!
This guide was developed collaboratively by Ecanvasser and New/Mode.<
Download the free guide now