Calling Lawmakers with Patch Through Calling
Contacting your rep on immigration, education, health insurance or even about updating packaging requirements for canned tuna comes as part of a voters' constitutional right to "petition the government for a redress of grievances".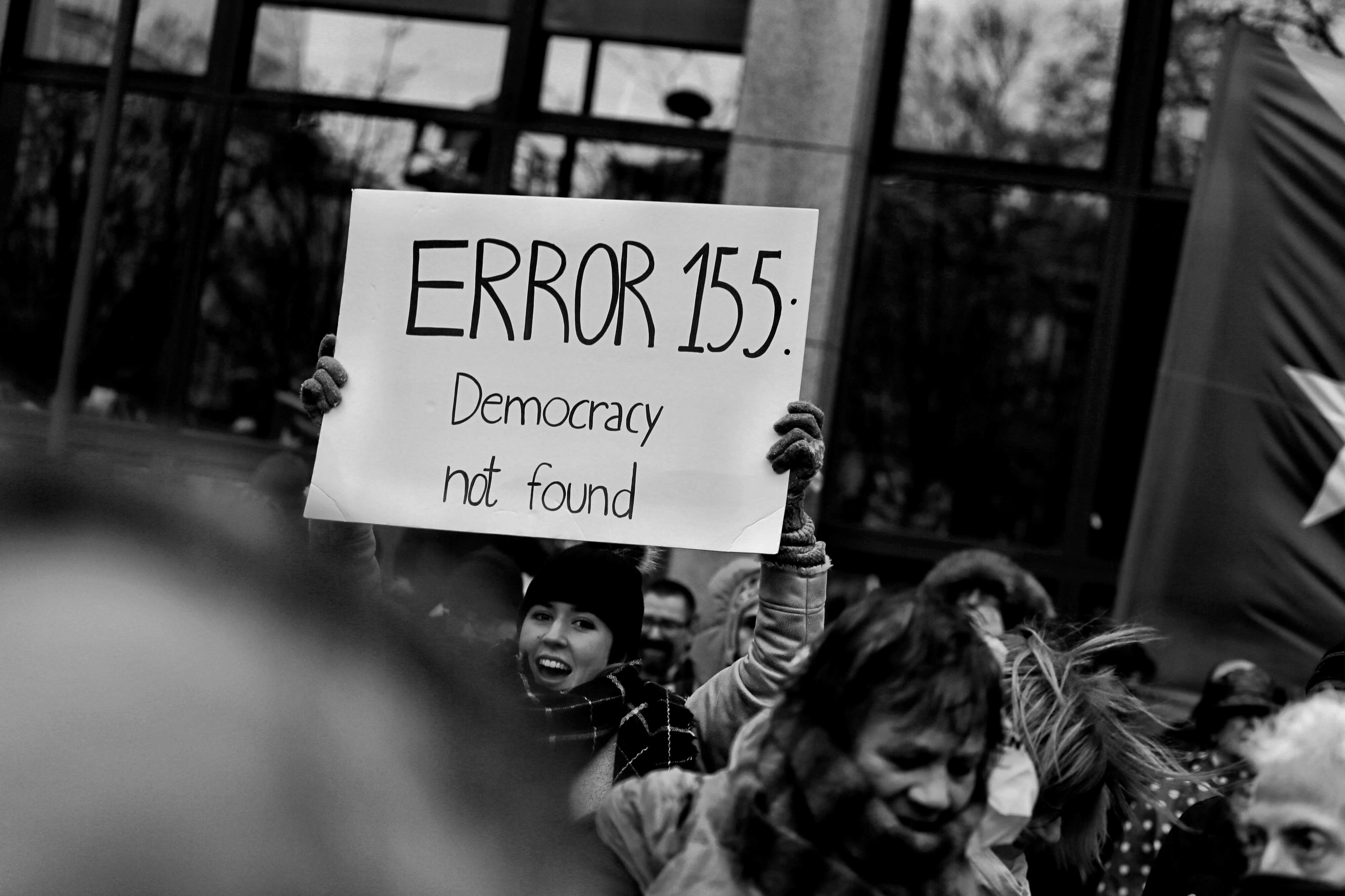 When a sensitive issue turns up on the radar, it is essential for voters to make their voice heard. Sometimes, most times, the voices go unheeded. But ever so often, the call of the public gets loud enough that they do score major legislative wins.
The recent win for Net Neutrality in the US Senate speaks in part to the role of advocacy organizations in affecting how lawmakers vote on issues. Battle for the Net facilitated more than 18m messages to congress on the Net neutrality issue including 16,331,408 emails sent and 1,576,622 phone calls made through the platform. And this isn't the first time the fight back on Net Neutrality embraced high volume multi-channel campaigning with impressive results.
The average member of congress isn't aware of every voter segment in their constituency. And the average voter won't always exercise their right to contact their member of congress to give them a piece of their mind — with all courteousness.
Not every campaign needs to have the level of volume of the above Net Neutrality campaign, but it often falls to advocacy organizations to connect voters to their lawmakers, to make sure hidden segments of the population are visible to legislators. When groups embrace a Full Spectrum Engagement, we often see powerful wins.
We'll look at the multiple ways advocacy organizations can connect voters to lawmakers and go into detail about the role of phone calls in making these connections.
There are multiple ways to connect people
They include —
Email
Direct mail
Social media
Calls
In-person meetings
Online petitions
But each channel of communication is not synonymous with the other, with some often being disregarded by lawmakers, some garnering attention due to volume and few others, carrying weight because of their capacity to tell good stories.
The proliferation of online petitions and the lack of effort it takes for citizens to sign one has meant they are the most useful as low barrier entry points to a campaign — definitely not the sole mode of engagement on its own.
Tweets and messages on Facebook can bring attention to an issue because of (a) their volume and (b) the ability to target your messages to a lawmakers public profile.
Email strategies like One-click email or Letters to the Editor have proven their power to help people raise their voice on behalf of issues.
But in-person meetings and phone calls, with their capacity for real conversations, have been consistently stated as one of the best ways to get congress to hear you.
Connecting citizens to lawmakers through phone calls
Activists of every political persuasion have stressed the importance of being personal in your outreach. Short of showing up in person, phone calls are effective at getting the voice of people heard. Unlike other outreach efforts which can be disregarded, with phone calls, staffers have to pick up and speak to the person at the other end of the line.
Some politically minded people reach out to their reps without the need for calls to actions from advocacy groups. But the majority need to be reminded of the importance of adding their voice to the discussion, and the process has to be seamless enough for them to actually follow through with the calls to actions.
The various ways for advocacy groups to use phone calls to connect people to their reps include:
Websites like 5 Calls in the US that let people enter their zip code to find the issues most relevant to them, and also present them with contact details and a script to talk to their representative.
Platforms like New/Mode that advocacy organizations can embed in their own website to invite supporters to take action on an issue. When a visitor enters their zip code and phone number they receive a call that will transfer them through (inbound patch-through calling) to their representative.
Platforms like CallHub where campaign volunteers call a list of supporters, coach them on the specifics of an issue and forward the call (outbound patch-through calling) to the representative.
Bringing supporters to your website gives them the flexibility to decide when to place the call, taking their time to research the issue and their legislators' stance on it. Once on the call, they also have access to a script and talking points. You'll need to promote the website or action item through channels like social media, emails, or text messages.
Reaching out to supporters directly works for time-sensitive actions where you need to drive hundreds or thousands of calls on a certain action item. An actual volunteer coaches the person on the issue, takes them through talking points, details about their rep and clears any other queries. Supporters don't have access to a script, but it still gives the call a rough-at-the-edges authenticity that makes it personal.
Tools of the trade
The tools that let you implement a calling strategy include:
5 Calls
The platform is left-leaning and specific to the US, but its creators have open sourced the code so that anyone can build their own version. The online tool curates a list of action items that people can click on to view phone numbers of legislators, the reason why an item is important, and scripts to use while on the call. People can also put in their zip code to see a list of local action items. The caveat being that all the action items are curated within the tool and advocacy groups have to build their own version to tailor it for the actions they care about.
New/Mode
New/Mode lets advocacy organizations connect supporters to decision makers through their One-click Calling tool. Added to the seamlessness of directly embedding it onto your campaign website it also gives you detailed metrics on every call being made.
Supporters can head over to your site, enter their postal code and phone number, and receive a pre-recorded call from the organization that talks about the issue and what you'd like to have the supporter talk to the rep about. They're then directly patched through to the local member of congress. The landing page supporters are on while they are on the call provides talking points and options to fill out notes regarding the call.
CallHub
While tools like New/Mode make it extremely simple for advocacy organizations to facilitate calling through their website, there is still an audience reluctant to pick up their phone because of the fear of saying the wrong thing or not knowing what to say or just that general feeling of being out of their comfort zone that people would rather not endure.
This is where an outbound patch-through calling tool like CallHub can help. By placing volunteers as a liaison between citizens and their representatives, the platform minimizes people's innate dread of making calls. Volunteers reach out to supporters, tutor them about issues and take them through exactly how to carry out a conversation with their representative before patching the call to the right representative.
How to get people to talk to their reps
Be it through a volunteer or directly reaching out to a lawmaker, getting people talking over the phone can still be a hurdle. The majority would opt for a less personal medium that requires less investment from them like an email or a text than get on the call. But those reasons can be whittled down to their basics to better understand them and in turn get people to overcome the reluctance.
Make it less intimidating
Some people can find phone calls an intimidating task.
What if I can't get my point across well?
What if I say the wrong thing?
What if they ask me something that I don't know about?
You as an advocacy organization can address these concerns by simply pointing out the obvious — that this is not going to be a long conversation, that it'll mostly be the person talking for under or just over a minute with a legislative assistant. And their job is to listen, not to cross-question constituents when they voice concerns.
Not being smooth and suave with delivery isn't always a bad thing. That rough-at-the-edges dialogue delivery lends itself to a certain authenticity that's not always seen when people strictly follow a script.
Feeling uneducated on the issue
Some feel that the purpose of the call is to make their case with the person at the other end of the line, that they'll have to convince a staffer way more knowledgeable than them about their stance. And nobody likes being put on the spot.
Let people know that that's not how it works. Some tools, like New/Mode mentioned above, have a prompt for talking-points or a script that you can use to support the caller. Secondly, the staffer receiving the call would most likely be an intern whose job is to record the message — record it — not to dig into why someone holds a certain opinion.
Finding it to be a big commitment
People lead hectic lives. And most often, the people you reach, who do support your cause, feel like a call can be a big investment — because it's not just a call, it's also learning up about the issue, finding the right rep and framing their argument.
Make it simpler.
Make sure people know that a call will hardly take 2 minutes from their lives. That's where tools like New/Mode and CallHub help you to guide people to the call with minimum time investment on their part.
Best practices for making patch-through calls
Call the right representative
Connecting your callers with a big list of senators and representatives and tying up their phone lines is not always the best way to run your campaign. It can be a waste of time, money and hinders offices from communicating with their constituents. So, look for opportunities to connect supporters are to their representatives of their state, start there and use New/Mode's tool to daisy chain to a central target for a second call.
Coach supporters about the specifics
These supporters you're putting through to their representatives may not be well versed in the etiquette or specifics of conversing with their representative. It's up to advocacy organizations to make sure that supporters get their message across in the best possible way.
Here's what you need to tutor supporters about carrying out the conversation:
Identifying oneself
It's important that the staffer knows that the caller is from their district. Make sure callers state their name and town clearly or provide a zip code. If they are uncomfortable in giving their name, offering their town and zip code is a good start.
Being polite and respectful
Callers may disagree with their representative on certain issues, but it is not helpful to yell or use profane language. Keeping an even tone and using clean language is the best way to get your representative to listen to you.
The issues
Callers need to be specific about how a certain piece of legislation affects them. If they are unaware of the specifics, take time to understand their concerns and then use talking points or a live call to tutor them about it such as, the related bill number, what the government is doing about it, the specific action they should be taking, verifiable facts about the issue and its importance to the constituency.
An environment for action
Coupling your Tweets, Facebook posts, online petitions, and mass emails with tactics like phone calls, in-person meetings, protests, and rallies creates an environment that urges lawmakers to take action. This multi-channel approach to advocacy is called Full Spectrum Engagement, and it can be very effective when done right. Your advocacy efforts should strive to create that environment, where citizens are not limited by one channel to make their voice heard.
Author: Tony Kokkad
Tony is a Digital and Content marketer at CallHub, a cloud telephony company building voice and text outreach tools for political campaigns, organizations, and businesses. He builds content to help campaigners optimize their outreach and create meaningful engagement with an audience. Tony spends his spare time in search of great movies and books he has missed. And if that ever ends, he'll go back to staring at paintings, playing the assistant to photographers and making paper cranes. Find him on Twitter @tonykokkad.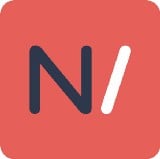 New/Mode's advocacy & civic engagement platform helps causes, orgs and movements activate grassroots power, reach decision-makers and win campaigns.
More From New/Mode Blog
More on New Digital Tools from New/Mode Blog
More on New Digital Tools from New/Mode Blog
More on New Digital Tools from New/Mode Blog