What we learned from supporting 1,402 progressive advocacy campaigns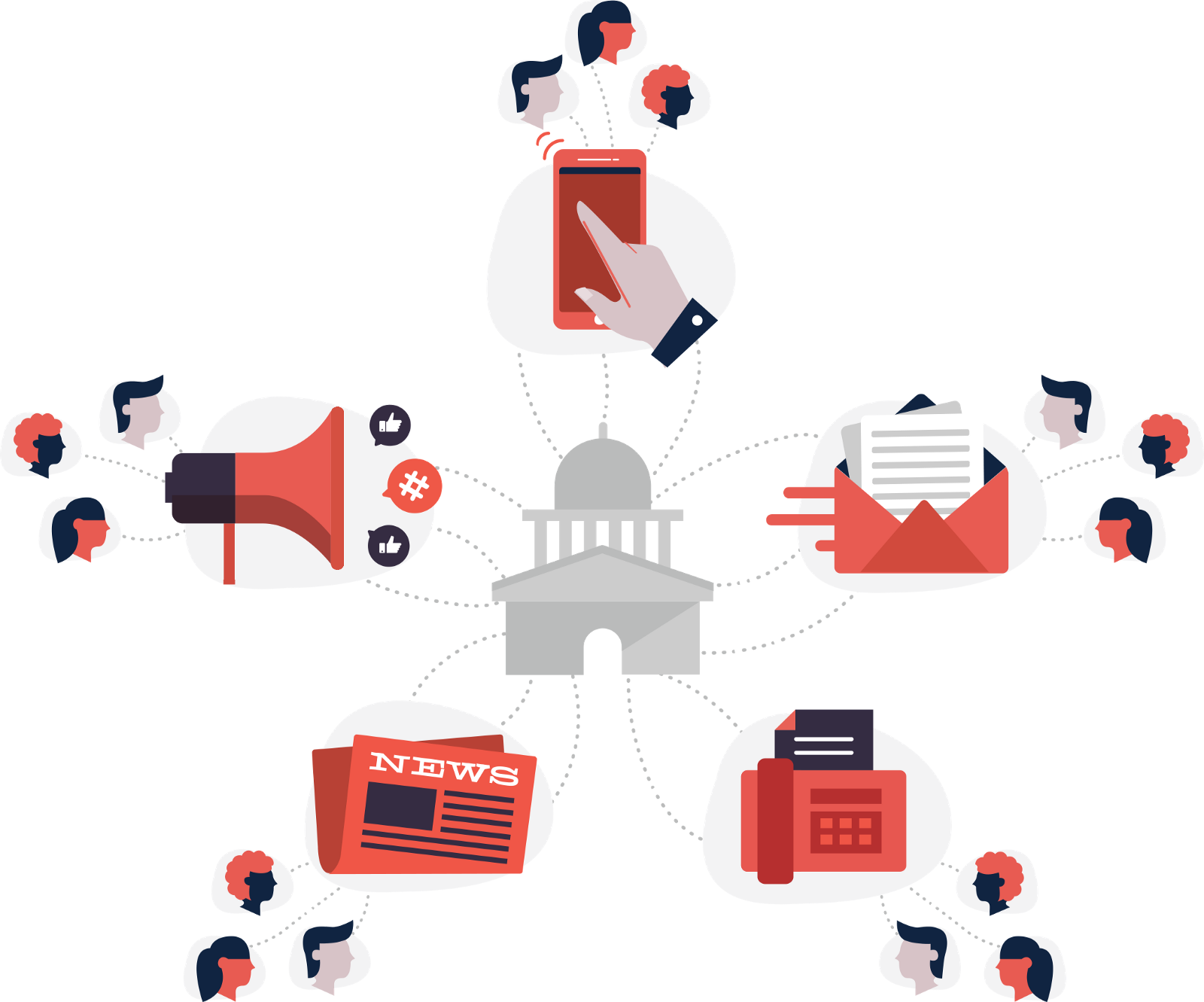 For too long effective digital advocacy tools have only been accessible to those with big budgets or special access to tech talent. Building from our experience supporting winning international digital-rights campaigns at OpenMedia, we started New/Mode to bring high-end engagement tools to all progressive campaigners around the world.
It's been a wild ride since we launched this campaigning platform in earnest last year, but we recently took some time to reflect on the value we're offering to campaigners as we revamped our website.
We took a step back to watch the trends across our subscribers who last month had hosted 1,402 live campaign action tools through our platform, contributing to the hundreds of thousands of civic actions New/Mode has supported. Working with some senior campaign strategists, we also started a big listening and learning exercise, talking to our existing subscriber base, new campaigners, and our many agency, consultancy, and technical partners.
What we found was that many progressive campaigners still struggle to do digital engagement as well as we'd like. In fact, a recent study of progressive NGOs from NetChange found that the majority of respondents do not measure the engagement of their supporters.
While some of the tactics we support aren't new, using them together in a coordinated way is far from the norm in the wider progressive community. Having tools that are easy to use, quick to deploy, and integrate with the team's existing tech stack matters, a lot.
We found that the thing that most excites campaigners about our tools is that they enable sophisticated targeting of decision-makers, activate grassroots power, and taken together they significantly increase the chances we can win campaigns. "Targeted engagement" builds deeper relationships with our most committed supporters, and activating them to reach advocacy targets through multiple channels is a path to success.
Breaking from the mold of a typical tech provider's website (we don't see ourselves that way anyway!), we decided to dedicate key website real estate to laying out the basics of targeted engagement . This is part of our commitment to share best practices, effective tactics, case studies, and lessons learned with progressive campaigners around the world. We're aiming to build a collaborative community, not just a product.
We're so excited to share our story with you and we hope those of you who we've worked with or consulted in this process see some of yourself in it.
Special thanks to Nanda van der Meer at our design agency Studio Lake for her amazing skill, attention to detail and dedication. Check them out if you're looking for design work. Thanks as well to Jason Mogus for helping us collect input from campaigners and turning that input into an effective digital strategy.
Onward!

Steve Anderson is the co-founder and chief strategist for New/Mode — a values-based platform that provides targeted online engagement tools. https://NewMode.net
More From New/Mode Blog
More on Advocacy Marketing from New/Mode Blog
More on Advocacy Marketing from New/Mode Blog
More on Advocacy Marketing from New/Mode Blog