The 2022 Australian election is a huge opportunity for campaigners
And not just because we might get a better government out of it.
Here at New/Mode, we're pretty tuned into politics. If you're reading this, you probably are too. The average voter? Not so much.
That's why the upcoming federal elections are such a huge opportunity. For once, people who don't normally follow politics will be paying attention, thinking about political issues, and reading political news.
Campaigners need to be making plans to harness that attention – before, during, and after the election. And that's where New/Mode can help.
Organizations across Australia already use New/Mode's tools to connect their supporters with their MPs, Senators, MLAs, and other decision-makers. Over the coming week, we'll be adding contact info for candidates in every electorate in Australia, so your supporters will be able to email the candidates aspiring to represent them and get them on the record about your issues.
Here are three things you should be thinking about ahead of the election:
📧 Issue Pledges. Candidates (especially in marginal seats) are desperate for every extra voter they can persuade, so they're often willing to take position pledges to attract support. Using New/Mode's email tool, your supporters can email all the candidates in their area and call on them to declare their support for the causes you fight for. Pledges can help you lock in maximal support from candidates who are only somewhat supportive of your issues, and force the hand of those who are wavering. They're also a great way to establish relationships between your supporters and their future elected officials for ongoing campaigning.
📰 Earned media. With many more eyes than usual on political media (political news sites see traffic increases of up to 400%) an election campaign is the perfect time to drum up more interest and attention for your campaigns. Whether running in-person rallies, attention-grabbing stunts, or effective digital campaigns, make sure you're actively pitching political media who are hungry for stories – especially if there's controversy involved! You can also help drive coverage on your issues by getting supporters to submit Letters to the Editor using New/Mode's LTE tool, which works especially well for campaigns at the local level.

🎯 Base-building. The election isn't just the time to grow your media profile and relationships with elected officials – it can also be one of the best times to build your email and online presence too. Here at New/Mode, we've seen actions taken by grassroots supporters on our platform skyrocket ahead of elections in the UK and US, and there's no reason to think Australia will be any different. Even simple petitions with value statements sent to local candidates – "I'm a climate voter" "I'm voting for gun control" – can help bring new people into your organization. Just make sure you have a plan to engage them going forward!
Related Resource:
Building Momentum: How to Activate Supporters Ahead of Your Next Election
Making your issue an election issue
Candidate Data Timeline
New/Mode adds the publicly available candidate data as it is made available from political parties and other sources. We update our sources every 48 hours.
Political parties decide when to make data publicly available, but we can provide some estimates based on previous elections that can provide some guidelines to help with your campaign planning.
*Estimated candidate dataset availability:

Our current dataset includes 100% contact information for all candidates who have already been nominated according to ABC. We are committed to maintaining this 100% coverage as more candidates are nominated and contact information for them becomes available.

1. Current candidates nominated: 35% Where candidate data isn't yet available messages will go to leaders of their political parties. Contacting available candidates or party leaders is impactful, and it will become even more impactful in the coming weeks. You may also consider running localized campaigns in key ridings. [Impactful]
2. Nominated Candidates Estimate -- March 18th: 70%. Fully effective with major political parties. Mass campaigning should be full swing [Fully Impactful]
3. Nominated Candidates Estimate -- April 1st: 90% of Candidates. A great time to amp your campaign, call for Candidate pledges, and voter pledges/drives [Maximum Impact]
New/Mode will review all the public sources of data daily and we will add new data within two days of it being posted.
💡 Pro tip: Since this data is by its nature changing and improving over time, it's best to not display candidate info on your action forms.
Elections are a great time to get your supporters engaged while everyone is paying attention to the political news. And with democracy under threat in countries around the world, what could be more important than helping regular folks participate in the political process?
Learn how you can get access to a powerful engagement tactic by contacting a campaign advisor today.
Thanks for all that you do.
~Your friends at New/Mode and Defiance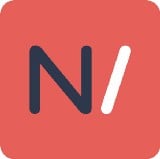 New/Mode's advocacy & civic engagement platform helps causes, orgs and movements activate grassroots power, reach decision-makers and win campaigns.
More From New/Mode Blog
More on Engagement from New/Mode Blog
More on Engagement from New/Mode Blog
More on Engagement from New/Mode Blog