When civic tech tools get along, we all win💚: New/Mode's latest integrations
Gearing up for the big challenges ahead, New/Mode has added 4 new integrations with best-in-class tools.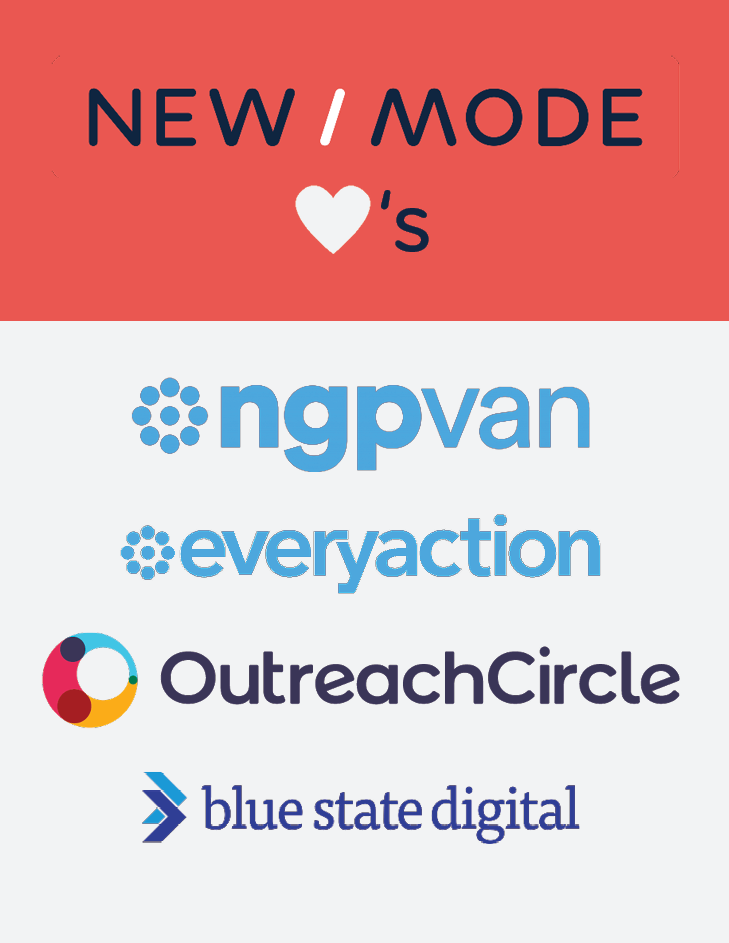 This is a pivotal year in politics. With pressing issues currently being decided in response to COVID-19, and a monumental election just around the corner in the U.S., the need for progressive campaigning and mobilization has become more critical with every passing day.
Here at New/Mode, one of our top priorities is to ensure our advanced advocacy and engagement platform fits with the awesome tools you already have, to help you win big in 2020 and beyond.
One way we do this is by staying up-to-date on the latest and greatest in digital campaign tools and tactics. If there's a new, innovative campaign and communications tool our subscribers are using, we want to make sure our powerful platform seamlessly integrates with it!
In recent weeks, we've rolled out four new integrations that will make it even easier for you to mobilize your supporters and effect change:
✅ NGP VAN
Nearly every major Democratic campaign in the United States is powered by NGP VAN's software. That means it's now even easier for our subscribers — like the New Hampshire and Idaho Democratic parties — to sync their digital campaigns with the leading platform used in all 50 states for fundraising, finance compliance, and volunteer management.
✅ Blue State Digital
Our integration with BSD is another way New/Mode's tools support electoral organizing. Widely used by Democratic candidates and Democrat-aligned organizations, including our subscriber Warren Democrats, the BSD platform integrates constituent databases, email management, content management, online fundraising, and now, your New/Mode-powered campaigns.
✅ EveryAction
EveryAction users can now take advantage of New/Mode's powerful platform — like our letter to the editor actions — and have their action-taker data synced back to one place. With New/Mode + EveryAction, you can also follow up with powerful drip email campaigns and bring even more community members into your fundraising, volunteer, and GOTV programs.
You can read more about this update here.
✅ OutreachCircle
Supporters using OutreachCircle can now see all of your multi-channel New/Mode actions in one convenient location: the OutreachCircle Supporter Action Hub. After your supporter completes a New/Mode action, OutreachCircle's relational organizing functionality enables them to email or text their friends and family to complete the action, too.
You can read more about this update here.
ICYMI: New/Mode also integrates with the following ⤵️
VoteBuilder My Campaign
ActionKit
The Action Network
NationBuilder
Engaging Networks
CiviCRM
Salsa
Hubspot
WordPress
Salesforce
Drupal
Squarespace
Google Analytics
📨 To learn more about the CRMs and campaign tech platforms that New/Mode seamlessly integrates with, email us at outreach@newmode.net, or book a free demo.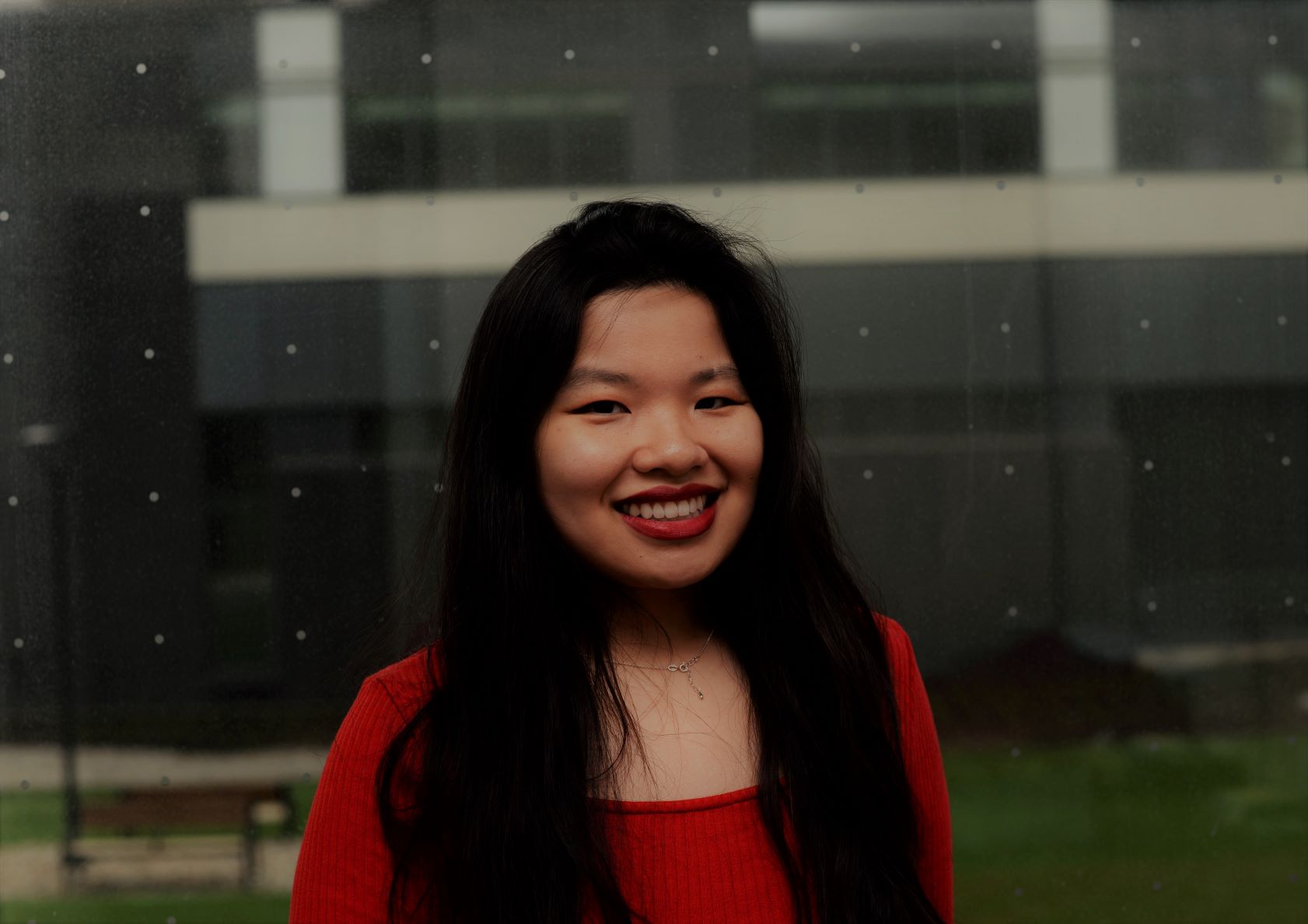 潘美美, best known by her Anglo name Rachel Phan, is a writer based in Toronto.
More From New/Mode Blog
More on Election 2020 from New/Mode Blog
More on Election 2020 from New/Mode Blog
More on Election 2020 from New/Mode Blog