New/Mode in 2021: Redefining civic engagement work
Building off of the internal strategic notes I shared in 2019 and 2020, I want to share a note that I recently shared with the New/Mode team regarding our path forward.
Thank you to our team, community of subscribers and campaigners, and funders for making this work possible.
---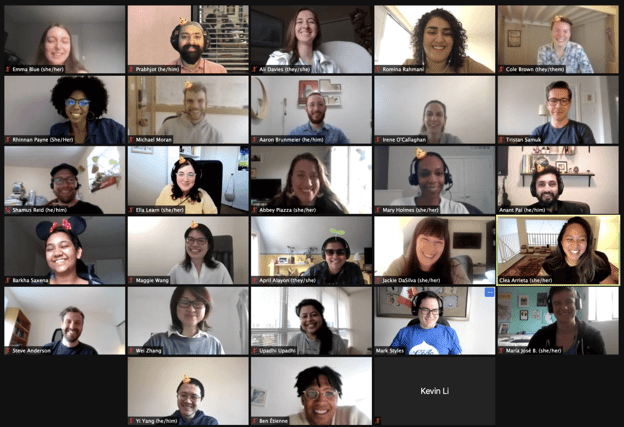 The work we do every day is not only supporting some of the most important (and sometimes life or death) causes, it's also supporting a much needed transition in the digital campaigning ecosystem towards a focus on relationships and community power, real impact, and values-embedded services.
Some of the most influential campaigning tech services in our space have recently added a values filter into their terms of service —

something we did from the start.

Several tech providers have moved to adopt more meaningful advocacy features that support deeper impact and relationship building.
Multi-channel, '

Full Spectrum Engagement

'-style campaigning is becoming the standard for organizations that are serious about having an impact.
The redefinition of civic engagement work is crucial right now. Studies repeatedly show that our community of digital campaigners have to make sure that our calls to action have a solid theory of change. Symbolic hand raising and social media shares alone will not get us to where we need to go.
This moment feels so full of opportunity and progress — but also quite dangerous at the same time. White supremacy, fascism, and dangerous concentrations of power are present and interconnected in a way that they haven't been in a very long time.
These regressive forces continue to hold power in part because many people understandably feel threatened, unmoored, and insecure. Many of our institutions are corrupt or unresponsive to the needs of our communities.
We are working towards two outcomes right now:
Ensuring we have

a dignity-based public health and economic recovery that foregrounds justice and equity.

Building a new social contract between our representatives in government and us as individuals and communities.
'Building back better' means that we need to keep human dignity as a north star and facilitate programs that make measurable progress towards that goal.
Part of the solution must be empowered communities and a rejuvenated democracy that enables us to enact policies that tackle economic inequality and other systemic oppressions.
The challenge before us is large but cause-based campaigners can make powerful contributions.

Together, the causes and communities we support collectively operate a very powerful communications and organizing platform, and we can ensure it's used effectively.
To meet this moment, New/Mode will focus on two core areas:
We'll double down on Civic Impact as the core focus of our service and community building. New/Mode has never been just about civic engagement — we're focused on real policy impact, and it's time to name and embed that more explicitly in our platform and communications.

For now, that means deepening our

unparalleled database of politicians and other targets

— the most comprehensive, accurate and dependable advocacy target database available to progressive campaigners. Our flexible database will grow and become more powerful as more campaigners use it.

As we look to the future, we'll provide tracking of bi-directional communications between politicians and constituents, as well as unique insights and optimizations to further ensure campaign supporters are connected with advocacy targets in the most impactful way possible. We'll make sure our communities are impossible to ignore.



We'll step into this moment through our

Building Community Power Listening Tour

.

New/Mode was founded by a group of campaigners building the tools we knew we needed to further our work. The listening tour is a multi-faceted engagement process that will ensure that as New/Mode grows, we'll continue to lead as a campaigner-centered platform and deepen the unique collaborative ethos of our founding to meet the most pressing needs of our community.

The listening tour involves New/Mode and partners using every means at our disposal to collect input and facilitate discussions to help guide how we best support our community of cause-based campaigners into the future. Stay tuned for more on this.
If you look at our values-first approach to our service, our empathetic culture, unique social impact structure, and civic impact mission — we're building something truly unique and important here.
This is a lot to take on in addition to the usual ups and downs of all startups, the stress of the pandemic, political unrest, etc. I'm so grateful to all of you playing your part to build New/Mode and support our community.
Onward!
Steve

Steve Anderson is the co-founder and chief strategist for New/Mode — a values-based platform that provides targeted online engagement tools. https://NewMode.net
More From New/Mode Blog
More on listening tour from New/Mode Blog
More on listening tour from New/Mode Blog
More on listening tour from New/Mode Blog