New/Mode & Hustle Partnership: Better Advocacy, Engagement & Impact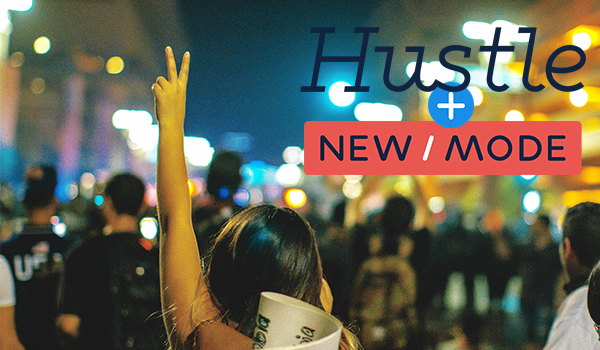 New/Mode and Hustle are excited to announce an innovative new partnership, bringing together the leading multi-channel advocacy platform with the best-in-class, peer-to-peer texting platform on the market.
Hustle partners with progressive campaigns and organizations to scale their reach and engage people on a more personal level, while quickly mobilizing support. During the most recent midterm elections, Hustle used rapid response and strategic peer-to-peer texting strategies to engage over 47M voters. Since launching in 2016, New/Mode's advocacy and civic engagement platform has taken off, helping hundreds of causes and campaigns deliver millions of phone calls, emails, and tweets to representatives and decision-makers.
"Texting is new normal in effective communication. Over 95% of text messages are read within 3-minutes of receipt and 89% of people want 2-way messaging with organizations. Hustle does this at scale," said Roddy Lindsay, CEO of Hustle . "When you're advocating for change, results and impact, matter. That's why we're excited to see New/Mode's subscribers using Hustle. It means more people taking action — faster and more effectively on the pressing issues that we all care about."
Going forward, the partnership will include deeper platform integration, to enable New/Mode actions — like the popular Call Your Rep tool — to launch seamlessly from a text message. Hustle will be offered to New/Mode subscribers wanting to reach their supporters by text (in addition to email or social media) at a featured rate.
"Targeted multi-channel advocacy and peer-to-peer texting are two of the most powerful civic engagement tools available right now. I'm excited that we're working with Hustle to bring these powerful technologies together to empower campaigners to scale up their impact. We're super excited to make New/Mode's powerful actions, like our One-click Call Your Rep tool, available by text via Hustle," said Steve Anderson, Co-Founder at New/Mode.
Both Hustle and New/Mode are values-based companies that work exclusively with progressive campaigns and organizations. Both are among 23 portfolio companies backed by Higher Ground Labs, an incubator working to scale-up the best new tech — instead of relying on the same old campaign tactics — to help progressives win.
"Hustle and New/Mode are both focused on building personal relationships and fostering meaningful engagement, using digital tools that scale. As innovators in campaign technology, their tools meet people where they are and move them to take effective action. It's a good-news story when companies like Hustle and New/Mode work together — it means our side is getting stronger and faster, and ready to mobilize for change," said Betsy Hoover, Co-Founder at Higher Ground Labs .
Contact us to learn more about boosting your advocacy and engagement impact with peer-to-peer texting.
About New/Mode
New/Mode is the fastest-growing advocacy and civic engagement platform, enabling millions of supporters to email, call, Tweet, fax and send letters to editors to build community power, reach-decision makers and win campaigns.
About Hustle
Hustle is a peer-to-peer messaging platform that enables schools to deepen alumni engagement through personal texting conversations at scale. Hustle works because alumni read and respond to text messages — and to communication that feels more personal. Hustle enhances school outreach strategies by cutting through the noise and reaching donors where they are. https://hustle.com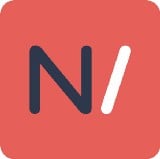 New/Mode's advocacy & civic engagement platform helps causes, orgs and movements activate grassroots power, reach decision-makers and win campaigns.
More From New/Mode Blog
More on Hustle from New/Mode Blog
More on Hustle from New/Mode Blog
More on Hustle from New/Mode Blog