HubSpot and New/Mode Announce Integration & Strategic Partnership to bring Nonprofits a Unique Solution
Look out because two leading companies in the industry are teaming up!
HubSpot is joining forces with New/Mode, a digital advocacy platform that organizations like Amnesty International, Greenpeace Canada, Color of Change, and Indivisible use to win on the issues. New/Mode's native HubSpot integration will allow social good organizations to access enhanced digital advocacy tools to drive impact and results for their cause or campaign.
This integration means that HubSpot's customers can now:
✔️ Provide an effective way to acquire new supporters and engage current supporters on a deeper level
🎯 Facilitate an easy way for their supporters to participate in advocacy, connecting supporters with decision-makers in every communications channel
🔃 Sync all supporter information from New/Mode to HubSpot
---
"New/Mode's digital advocacy tools offer the kind of sophisticated targeting and personalized advocacy experience that mean the difference between success and failure in this digital era. Nonprofits looking to integrate the best possible campaigning tools—from calls to a legislator to petitions to letters to the editor—can count on New/Mode's native HubSpot integration to deliver an unparalleled experience for staff and community members alike. New/Mode is the best digital tool to cut through the noise and win on your issue or campaign."
-Julia Ford, Director of Nonprofits at HubSpot
---
New/Mode's app is now listed in HubSpot's marketplace listing, available with a pre-existing seamless integration for all HubSpot users. The partnership will entail sharing expertise and providing resources to each other's customers. New/Mode will be contributing materials on best practices and industry trends hosted on HubSpot's Nonprofit Resource Library. In addition, HubSpot, New/Mode, and Greenpeace Canada collaborated on a webinar on May 25th, 2022 talking about "How Leading Advocacy Campaigners are turning Engagement into Impact", please watch the recording!
---
"At New/Mode we pride ourselves on providing non-profit organizations and other social good organizations with unique opportunities to both deepen supporter relationships and to have unparalleled impact with their campaigns. HubSpot provides a powerful CRM to nurture supporter relationships and we're excited to see what social good organizations can do with our combined platforms. It's imperative that social good organizations have as much impact as possible right now, and I'm thrilled that New/Mode and HubSpot are putting our technologies together to help"
-Steve Anderson, Cofounder and CEO at New/Mode
---
In this digital age many nonprofits and cause-based organizations are looking for ways to leverage their impact with digital tools. These organizations are looking for a way to shape policy and facilitate relationships with supporters. New/Mode and HubSpot provide both pieces of this puzzle. New/Mode provides a way for nonprofits to get their supporters in touch with decision makers with a click of a button and through an integration with HubSpot organizations can manage, nurture and deepen their supporter relationships.
We look forward to serving our communities better together!
Onwards!
HubSpot & New/Mode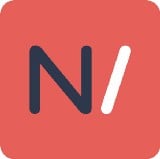 New/Mode's advocacy & civic engagement platform helps causes, orgs and movements activate grassroots power, reach decision-makers and win campaigns.
More From New/Mode Blog
More on partnership from New/Mode Blog
More on partnership from New/Mode Blog
More on partnership from New/Mode Blog