ON-DEMAND WEBINAR
How Leading Advocacy Campaigners are turning Engagement into Impact
While advocacy campaigns have traditionally placed a large emphasis on engaging audiences, modern campaigners are increasingly putting a greater focus on impact– how to get tangible results and wins in our campaigns.

How do we know?

We reviewed countless industry studies, conducted our own deep user research with over 70 social movement organizations, and we have monitored over 17,000 campaigns and 60 million civic messages to decision-makers that have been facilitated by New/Mode. We're taking our learnings about advocacy tactics and combining it with Hubspot's unique (serving 135,000 organizations) view into the supporter user-journeys that lead to powerful deeply engaged communities.

Learn how Greenpeace Canada and leading advocacy organizations combine powerful digital advocacy tactics with empowering user-journeys to build real supporter relationships, community power and lasting impact.

This session will include real life examples and a Q&A with digital advocacy and CRM experts.
Speakers

Kate Lesniak, HubSpot

Abbey Piazza, New/Mode

Louis Couillard, Greenpeace Canada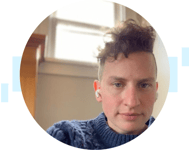 KATE LESNIAK,
THEY/THEM AND SHE/HER
Principal Strategist at HubSpot for Nonprofits
Kate Lesniak is a strategist, speaker, facilitator, and product visionary for change working in tech to advocate for impact-focused organizations. For 15 years, Kate's work has focused on what it means to be independent, and how an organization's financial model finds its way into all other operational threads. Their gender identity informs how they move through the world and apply their skills to challenge all systems of oppression and create more equitable environments.

Kate is currently the Principal Strategist for HubSpot for Nonprofits. Before HubSpot, Kate served as ThinkShout's Chief Strategy Officer, building and growing a team of strategists and designers who created award-winning digital platforms for
the world's largest
nonprofits, including the World Resources Institute, the Southern Poverty Law Center's Hate Map, and Freedom House's Freedom in the World map and website. Kate is also the former publisher at Bitch Media, where they applied organizing tactics to spark a thriving membership model and establish a more sustainable organization. Read more about Kate's journey and reach out at katelesniak.com.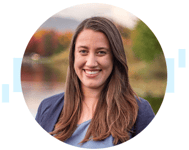 Community Marketing Specialist at New/Mode
As Community Marketing Specialist Abbey nurtures and engages New/Modes's dynamic community through organizing top trainings in the digital organizing field and facilitating mutually beneficial partnerships. She has experience with directly coaching New/Mode subscribers on digital advocacy best practices. Prior to joining New/Mode, Abbey worked as a Provincial Organizer for Dogwood BC where she played an integral role in engaging and mobilizing volunteers. Previously, Abbey designed and implemented strategy for two successful election campaigns and fundraised for the Wilderness Committee, one of Canada's largest environmental charities.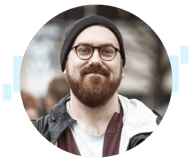 Mobilization Campaigner, Greenpeace Canada
(He/Him)
Louis is a student in Law & Politics with a focus on international studies at Université de Montréal in Tio'tia:ke (Montréal). He has been a climate strike organizer for the past couple years and recently decided to join Greenpeace as a mobilization campaigner to carry on his passion for organizing on climate justice issues. Louis mostly works on the Climate & Energy campaign with a focus on stopping the fossil fuel industry expansion in Canada with the broader objective that Canada takes full responsibility for its colonial and extractivist ongoing history. Student, activist and young father, there is no challenge that Louis won't take on!