Get your issue on the agenda during the Ontario election
Ontario is having a provincial election on June 2nd, 2022!

Your election campaigns need to be positioned for maximum impact, and in the coming weeks, New/Mode campaigners will be able to connect supporters and their local candidates with one click!
Here are three reasons you should be contacting election candidates:
Because there's a very strong Theory of Change:
🗳️1. Vote Pledges: Asking voters to pledge who they will cast their ballot for is a powerful, low-barrier action that motivates supporters to take the first step on their user engagement journey/campaigns to learn where to focus their electoral communications.
Traditional "symbolic" vote pledges can have low participation rates because people get excited and engaged when they're directly connected to their candidates.
This is where New/Mode candidate contact data shines. The New/Mode platform can increase supporter engagement and add powerful message amplification to your pledge campaigns by sending your supporter pledges and a custom message directly to their local candidates.
For example, every supporter who pledges could send the following to all their local candidates:
"I pledge to vote for climate action! If I vote for you, how will you act on this critical issue?"
Get your supporters directly engaged with the candidates, and also get the additional benefit of getting your policy priorities in front of candidates that will form the next government.
📰 2. Getting on the policy agenda: We've seen in the past that candidates (including incumbent politicians) are more open to hearing the concerns of their constituents during electoral campaigns. Why? Because candidates need your vote. This is when politicians are most vulnerable to democratic input.
Maximize the influence of your community by having your supporters email local candidates, get their letters published in local newspapers and send them public messages on social media.
Secure a policy commitment from candidates or political parties during the election, then follow up after the election to hold elected representatives accountable! As is the case with impactful campaigning in general, long-term regular (monthly or more) engagement with political targets is essential.
🎯 3. Helping values-aligned candidates connect with supportive voters: One non-partisan but impactful way we can make change is by supporting politicians who align with your values and policy agenda. It's a lot easier to make policy changes when the politicians in power are aligned with our values.
When your supporters reach out to local candidates to urge them to take on your position on an issue, that helps values-aligned candidates learn about voters that support them. They can then let those voters know they are aligned on policy and the voter may even volunteer with their campaign.
Related Resource:
Building Momentum: How to Activate Supporters Ahead of Your Next Election
Making your issue an election issue
Candidate Data Timeline
With such a clear theory of change, you're probably wondering when this tactic can be deployed!
New/Mode adds the publicly available candidate data as it is made available from political parties and other sources. We update our sources every 48 hours.
Political parties decide when to make data publicly available, but we can provide some estimates based on previous elections to help with your campaign planning.
*Estimated candidate dataset availability:
Our current dataset includes contact information for 100% candidates who have already been nominated. We are committed to maintaining this 100% coverage as more candidates are nominated and contact information for them becomes available.
🚁 Current candidates nominated: 30% Where candidate data isn't yet available messages will go to leaders of their political parties. Contacting available candidates or party leaders is impactful, and it will become even more impactful in the coming weeks. You may also consider running localized campaigns in key ridings. [Impactful]
✈️ Nominated Candidates Estimate -- April 15th: 70% . Fully effective with major political parties. Mass campaigning should be full swing [Fully Impactful]
🚀Nominated Candidates Estimate -- May 9th: 90% of Candidates. A great time to amp your campaign, call for Candidate pledges, and voter pledges/drives [Maximum Impact]
New/Mode will review all the public sources of data daily and we will add new data within two days of it being posted.
💡Pro tip: Since this data is by its nature changing and improving over time, it's best to not display candidate info on your action forms.
Getting your supporters engaged in the election is a great opportunity to make a change. It's also part of a larger important effort to reinvigorate and fortify democratic processes that are increasingly under threat in countries around the world.
Learn how you can get access to this powerful engagement tactic by contacting a campaign advisor today.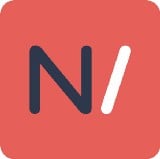 New/Mode's advocacy & civic engagement platform helps causes, orgs and movements activate grassroots power, reach decision-makers and win campaigns.
More From New/Mode Blog
More on Canada from New/Mode Blog
More on Canada from New/Mode Blog
More on Canada from New/Mode Blog