📢 Action Round-up: Demand Senators Wait to Replace Justice Ginsburg
The loss of trailblazing Supreme Court Justice Ruth Bader Ginsburg, a true champion of civil rights and gender equality, is one we'll be collectively mourning for quite some time.
With Justice Ginsburg's passing, the stakes of the upcoming election have gotten even higher. Mitch McConnell wasted no time in announcing his plans to bring her replacement to a vote on the Senate floor, despite Justice Ginsburg's "fervent wish" to not be replaced until a new President is installed. Frankly, it would be catastrophic if McConnell and co. have their way.
That's why we must act now to delay and block every attempt made by the Republicans to replace Justice Ginsburg's seat with Trump's nomination.
To make it easier for people to mobilize and demand that their Senators wait to confirm a new Supreme Court Justice, we've compiled a round-up of live campaigns. ⬇️ (This list will be updated as more actions are launched so check back often!)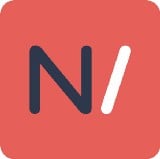 New/Mode's advocacy & civic engagement platform helps causes, orgs and movements activate grassroots power, reach decision-makers and win campaigns.
More From New/Mode Blog
More on Election 2020 from New/Mode Blog
More on Election 2020 from New/Mode Blog
More on Election 2020 from New/Mode Blog