New/Mode's Contribution to a Values-Based Web
It's difficult to overstate the threat to our democracy from the trifecta of fake news scandals, online bots and platform censorship.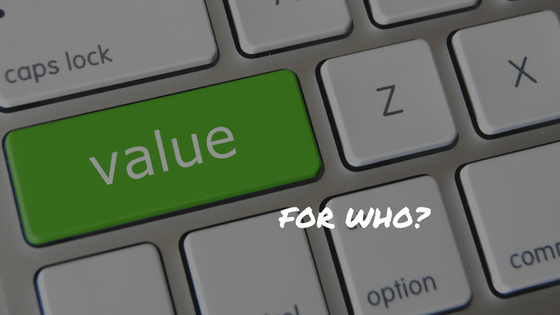 While I've spent the better part of ten years fighting various forms of censorship through the digital rights organization I founded, OpenMedia, I increasingly see an urgent need for a movement towards platform responsibility.
From the start at New/Mode we tried to embrace this responsibility with a values-based approach to developing our platform for civic engagement, campaigning and advocacy. To be fair, our approach is a product of our evolution — New/Mode grew out of OpenMedia, in collaboration with Vancity Credit Union, several NGOs and the open source social enterprise Affinity Bridge.
We're not the first or the only service provider to work to ensure our platform embraces public interest values. Organizations such as Mozilla, and Wikipedia have maintained key pillars of the open web for years. While there's some comfort in their longevity, the current state of affairs requires that we make the value-first approach the norm not the exception.
Case in point, Facebook's recent response to critics, admitting that its platform is not always good for democracy. This is unacceptable. Facebook should be modeling the type of society we want rather than avoiding accountability, extracting excessive value from its users and prioritizing their bottom line ahead of our democracy.
It is entirely possible for online platforms to ensure their services are managed in a way that is in line with democratic values. We deserve better than this and we should demand it.
The danger of inaction is all too real right now. Political polarization and mistrust in our institutions are at an all time high. A recent study by Eldeman found that trust in institutions from governments, NGOs, to the media fell between 10 and 20 points from previous studies.
Upon releasing the study Eldeman noted that, "it is no exaggeration to state that the U.S. has reached a point of crisis that should provoke every leader, in government, business, or civil sector, into urgent action."
Deepening polarization and widespread mistrust is troubling on its own, but it's extremely problematic given the urgent need for us to overcome growing inequality, out-of-control prejudice and discrimination, and a climate emergency.
No one entity or person should carry the blame for all this, but our online environment is certainly playing an important role in these trends.
Reining in the worst excesses of big extractive platforms will likely require the imposition of some common-sense rules from governments. At New/Mode we're going deeper with our values commitment today because we want to do our part from where we're standing.
The approach we're taking here at New/Mode is not the answer for every online service. What's important is that platforms and technology companies take this responsibility seriously — and do it in the open.
The values articulated below will shape how our platform is used to activitate grassroots power by a growing list of causes and people.
New/Mode's Values Commitment
New/Mode is a values-based platform, providing targeted engagement tools that activate grassroots power to help campaigns win. New/Mode is proud to be supported and owned by a network of non-profit organizations and social impact investors.
We are an open platform for people and organizations working toward a better more just world. New/Mode is not a partisan enterprise.
We operate based on the following values commitment.
1) OUR CORE PRINCIPLES:
We believe in a new mode of operation based on the following core principles, and partner with people and organizations who share them.
Empowerment. We empower people to speak in their own voice and take action.
Collaboration. We aim to help build a society that embraces new tools and processes for sharing and cooperation.
Participation. We believe decision-making should be open, transparent, collaborative, and focused on those who will be most impacted in their daily lives.
Sustainability. We help create more sustainable, vibrant, and resilient communities.
Fairness. We work towards a fairer economy and society.
We take our values seriously at New/Mode and we have gone a step further by embedding our values commitment into our Term of Service.
Per our Terms of Service New/Mode subscribers are not permitted to:
Promote or undertake any illegal activity.
Promote the limitation of civil, democratic or minority rights.
Promote non-renewable resource extraction.
Promote low wages, precarious work or the undermining of worker rights.
Promote homophobic, transphobic, racist, sexist, classist or otherwise hateful speech.
Promote regressive taxation and privatization of services.
Promote violence, warfare, or colonization.
Content that violates our terms of service may be removed and offending subscribers may lose access to our services.
2) PUBLIC BENEFIT FOCUS
In addition to our values and dedication to building civic tech for public good, New/Mode is contractually bound to work with "nonprofit, cooperative, or charitable organizations that create benefits for the communities that they serve". New/Mode also specifically contributes to the work of digital rights non-profit organization OpenMedia. We want to help rejuvenate democratic engagement.
3) SUPPORTING THE OPEN WEB
New/Mode builds tools using open source software and we contribute back to the open source community while using GPL licenses in everything we release. We embrace open web standards/protocols, build open source software, support the Open Supporter Data Interface and we're committed to utilizing Creative Commons licenses for content. New/Mode hopes to provide anonymized civic data and analysis as a shared public resource (rather than strictly a commodity) to help researchers and individuals better society.
4) COLLABORATIVE OWNERSHIP STRUCTURE
New/Mode is supported and owned by a network of non-profit organizations and social impact investors. We are grateful to our partial owner, digital rights organization OpenMedia, which we grew out of, as well as early supporter Vancity Credit Union. All full-time staff members are also provided with an ownership stake in the enterprise and New/Mode is committed to provide all staff a living wage and benefits.
5) PARTICIPATORY OPERATIONS
New/Mode has adopted OpenMedia's operating principles and principles for civic engagement. Non-executive staff enjoy shareholder rights including access to organization information and decision-making by virtue of their ownership stake. Internally we utilize a participatory approach to decision-making such as the " advice process".
NETWORK-BASED
Rather than looking at the world as a series of isolated enterprises and individuals, New/Mode sees its varied collaborators — from advisers, to contractors, to platform subscribers, to service providers — as part of a shared cooperative network that is building value and a better future together. New/Mode tools are designed to fuel empowered civic engagement and networked campaigning.
**
In essence the above values commitment has been crowdsourced from a range of stakeholders and we are extremely grateful to everyone who has helped shaped our approach.
In that vein I invite you to provide input on our values commitment in the comments below, on Twitter or Facebook . I believe values statements like most texts should be seen as living documents and this is just the start.
Stay in the loop about our targeted campaigning platform by following us on Twitter

Steve Anderson is the co-founder and chief strategist for New/Mode — a values-based platform that provides targeted online engagement tools. https://NewMode.net
More From New/Mode Blog
More on Platform from New/Mode Blog
More on Platform from New/Mode Blog
More on Platform from New/Mode Blog