Perhaps our most exciting update about our civic engagement platform
Another month, another round of amazing updates to our New/Mode platform!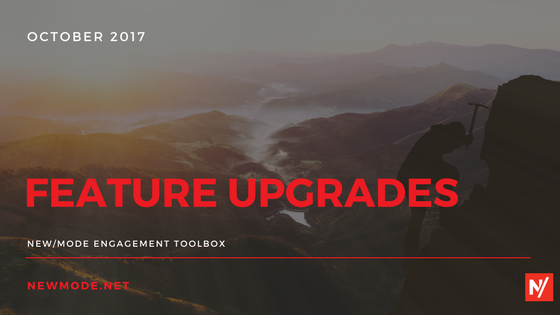 From animal rights to collective bargaining to education funding, we are so proud to see campaign victories piling up and ever more creative uses of New/Mode's empowerment tools. We exist to build tools to match the scale of our social, environmental and economic challenges — so keep those feature requests coming!
Now, here's what's new this month…
Hello UK and Europe! 🇬🇧 🇪🇺
Okay, saying UK and Europe instead of just Europe makes us a little sad, but moving on… Know any awesome campaigners and causes in the UK and Europe? Our full suite of tools is now available with UK parliamentarians and newspapers, and Members of the European Parliament. Click to learn more.
Pre-filled forms are here. Let your conversion rates soar!
Recognizing returning users and pre-filling their contact information in New/Mode forms was one of your most requested features. Now it's here! Name, zip code, address, email address and phone number will automatically be pre-filled so your supporters need only hit the big submit button. Click to learn more.
Hablamos español🇪🇸… français🇫🇷… deutsche🇩🇪… polskie🇵🇱
It's more important than ever to empower people from diverse backgrounds. That's why we are progressively adding new languages to our interface. Currently, you can setup New/Mode forms with full language support in English, French, Spanish, German and Polish, with more to come. Click to learn more.
Optimize your campaigns with our new analytics dashboard
You now have access to campaign analytics at your fingertips via a new dashboard in your organization account. Here's a quick summary of the data you can analyze to optimize your campaigns:
Google Analytics conversion data
Social share button performance and A/B test results
Target and thank you email, fax and phone call performance
More interface upgrades to make campaign setup faster
We are constantly learning how you interact with the New/Mode interface and have put significant focus this quarter into reducing stumbling blocks and setup times. Here are some key changes you'll now see in your account. This will continue to be a priority. Our North Star for the coming months: the best-looking, most responsive advocacy tools available.
Added the following settings to Basic Configuration and Content tabs so Advanced Settings are not required: target settings like multiple targets, randomization, hiding on the form; One-Click Call Your Rep content settings; Tweet @YourRep content settings; One-Click Fax Your Rep content settings.
Removed irrelevant fields from Test Mode and Custom Target settings
Sync your data with more confidence than ever before
Sometimes CRMs are finicky. We've got a handle on that. We've improved our CRM integrations across the board and added a notification next to every New/Mode submission letting you know if there was a problem with syncing to the CRM. Our system will automatically retry any failed attempts to sync data, and offers you a manual re-sync button on your Submissions page. Click to learn more.
Have thoughts on what new functionality you would like to see?
We are always keen to hear your feedback — these are your tools after all and we win only when you do. Your feedback informs every product decision we make, so don't hesitate to get in touch! Click here to share your thoughts!
Onwards!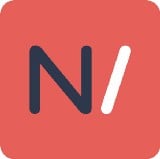 New/Mode's advocacy & civic engagement platform helps causes, orgs and movements activate grassroots power, reach decision-makers and win campaigns.
More From New/Mode Blog
More on Advocacy Tools from New/Mode Blog
More on Advocacy Tools from New/Mode Blog
More on Advocacy Tools from New/Mode Blog