New/Mode Named as Finalist for New Media Ventures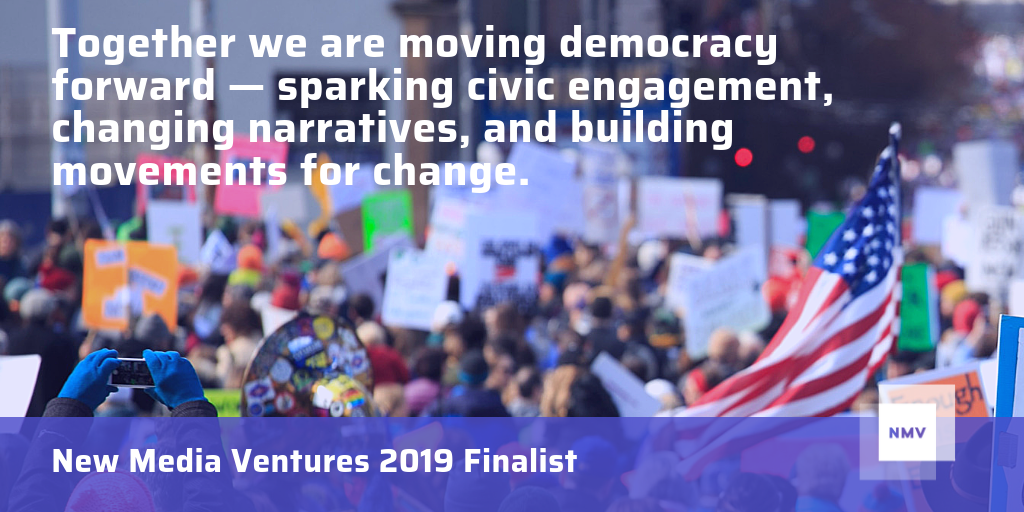 New/Mode Among Progressive Tech & Media Start-Ups, Frontline Organizing Groups, Advancing to the Final Round for Significant Capital Infusion
New Media Ventures' Investments Aim to Drive Innovation, Spark Civic Engagement and Create Societal Change
OAKLAND, CALIFORNIA — New/Mode has been named by New Media Ventures (NMV), a seed fund and national network of angel investors dedicated to investing in entrepreneurs and activists working at the intersection of progressive politics, movement building, narrative change, and
civic engagement, as a finalist for their largest round of funding ever.
This year, NMV received more than 500 relevant applications from progressive start-ups seeking funding, up 50% from 2018 and a massive increase over the 100 applications received in 2016.
New/Mode was amongst the 33 finalists now eligible for up to $250,000 in funding each, if selected.
"At New Media Ventures, we see investment as a mechanism for societal change, and work to redirect capital towards entrepreneurs and activists on the front lines to tackle the biggest challenges facing our democracy and society today. We look beyond expected opportunities to find the most
innovative and effective approaches to creating lasting societal change. After reviewing hundreds of applications, we can confidently say that we're seeing groundbreaking innovation across the progressive landscape and are inspired by the leaders stepping up to tackle the biggest issues facing
our democracy," explained Julie Menter, Managing Director of New Media Ventures.
"New/Mode represents one of the most uniquely effective and innovative organizations redefining civic engagement, sparking cultural change and building lasting social movements, and we are proud to announce New/Mode as a finalist for our largest round of funding ever."
"It's an exciting time at New/Mode as we're facilitating millions of multi-channel civic actions on some of the most important issues of our time. New Media Ventures is one of most respected backers of civic engagement projects in the world and we're thrilled to be a finalist for their 2019 funding round," adds Steve Anderson, Co-Founder at New/Mode.
Led by women, NMV has mobilized more than $50M in direct funding to more than 70 start-ups since launching in 2010. Past recipients include Pantsuit Nation, Blavity, SumOfUs, ActBlue Civics, Swing Left, Mijente, Attentive.ly and Upworthy.
NMV will announce its 2019 recipients this Summer, and estimates that its total 2019 investments will be roughly $1,500,000 — its largest round of funding ever.
# # #
About New/Mode:
New/Mode is on a mission to empower people and communities to participate in the decisions that impact their lives. Our multi-channel advocacy and engagement platform helps the world's most important causes activate grassroots power, reach decision-makers, and win campaigns on the issues.
In 2018, New/Mode's platform helped over 200 progressive campaigns and organizations launch 3,100 calls-to-action, activate 2.2 million people, and reach lawmakers with over 12 million calls, emails, Tweets, faxes and letters-to-the-editor.
About New Media Ventures:
New Media Ventures (NMV) is an angel network and seed fund investing in entrepreneurs and activists wrestling with the biggest challenges facing our democracy. We've supported more than 70 companies and organizations working to build movements, create new narratives, and spark civic engagement. We believe that by changing where capital is invested, we can shift the structures of power to benefit more people. More information here.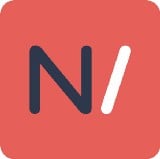 New/Mode's advocacy & civic engagement platform helps causes, orgs and movements activate grassroots power, reach decision-makers and win campaigns.
More From New/Mode Blog
More on 2020 from New/Mode Blog
More on 2020 from New/Mode Blog
More on 2020 from New/Mode Blog