Collaborating for a better future: New/Mode's Report back from Netroots Nation 2017
New/Mode was in the thick of things in Atlanta last month at the 2017 edition of Netroots Nation, arguably the country's foremost event for progressive digital campaigners.
Convened at a time of crises already underway (thanks Trump!), the conference also coincided with the tragic and disturbing events following the Unite the Right white supremacist/ neo-nazi rally in Charlottesville, Virginia.
Understandably, there was a sense of urgency shared among campaigners at Netroots and a feeling that progressives need to go further towards becoming a collective force strong enough to steer the country back onto a more reasonable trajectory.
On the conference floor, strategists were actively debating how to move beyond tired old mobilization tactics and drive the rapidly growing numbers of "The Resistance" to actions that have a real political impact on targets. This, of course, speaks to our driving passion at New/Mode — to assist those who are working on the most crucial issues of our time and to amplify their work with sophisticated and accessible engagement tools.
On the tech side, our friends at Action Network presented their new "Ladders" tool, which allows organizers to customize a step by step path that takes supporters from entry-level digital actions through to deeper participation in advocacy campaigns. New/Mode is proud to offer our tools among the range of Ladders configurable options provided by Action Network.
There were also signs of emerging digital advocacy trends and growing movement needs throughout Netroots 2017 and we naturally kept our ears to the ground.
In the face of all the forces working to alienate communities and drive people apart these days, Congresswoman Barbara Lee and many others spoke to the need to find new ways to work together and to support one another's work. Rev. Dr. Gerald Durley put it well: "Take your anger, and do something good. Don't allow it to destroy you, allow it to point you in the right direction."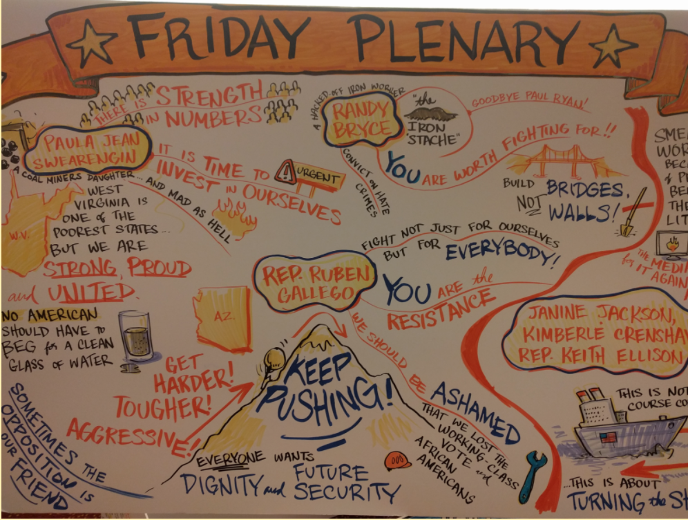 In parallel to the aspirations of crossing group boundaries and working as networks, tech-minded folks were abuzz with the possibilities of peer to peer applications that would help supporters reach out and mobilize each other to come out to shared events, gatherings and crucial votes. On the more technical side we're particularly excited to learn more about Open Support Data Interface, of which we're a supporter.
Being agile and rolling with the punches was another recurring theme, as campaigners discussed how they hacked their tech tools to adapt to fast-moving political targets or went back to older platforms, such as Meetup, to organize Resistance events.
Netroots 2017 has certainly given us a lot to think about and some concrete ideas for new tools and tweaks of our existing suite. Stay tuned for new releases in the coming months to come as we keep up with the needs of progressive campaigners.
In these challenging times please know that we folks at New/Mode are here to help. Please don't hesitate to drop us a line if you have ideas or questions.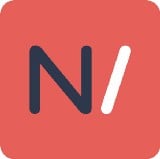 New/Mode's advocacy & civic engagement platform helps causes, orgs and movements activate grassroots power, reach decision-makers and win campaigns.
More From New/Mode Blog
More on Netroots Nation from New/Mode Blog
More on Netroots Nation from New/Mode Blog
More on Netroots Nation from New/Mode Blog