Campaign spotlight: Campus organizers go digital 💻
As an international student at the University of British Columbia, New/Mode co-op student Purvi Ratnani has witnessed firsthand the power of student voices and community collaboration. Whenever issues and challenges have arisen on campus, she's observed that community groups and organizing have made a huge difference.
Purvi tells us that there are always burning issues that need to be addressed at the campus level and beyond. Now more than ever, it's especially important to use the right tools to win on issues that are adversely impacting students around the world. Current challenges include housing, the ban on international students, accessibility and inclusion with online teaching, access to healthcare, and so much more.
That's why advocacy and engagement platforms, like New/Mode's, are such a powerful tool for campus outreach and progressive causes across universities. Armed with these tools, different clubs and campus groups are empowered to protect their interests, and ultimately, the interests of their community.
For example, at the start of the pandemic, the Canadian Federation of Students launched email, call, and tweet tools that demanded that students be granted access to the Canada Emergency Response Benefit of $2,000 a month. After tens of thousands of people across Canada mobilized for students, the federal government introduced the Canada Emergency Student Benefit.
But that's not the only example of campus organizers using multi-channel engagement to win. Let's explore how New/Mode's tools are being used by other campus campaigners to make a difference ⬇️
New/Mode subscriber Save ECU Swim & Dive's digital campaign has grabbed national media headlines.
Sports 🏅
In May, East Carolina University shut down its entire swimming and diving program. This happened despite the fact that the program was ECU's most consistent and highest performing athletic team. In response, the athletes and supporters of the program used tools like one-click calling to reach out to decision-makers.
The results of this campaign have been highly impactful. More than 20,000 people have already spoken out in support of saving the ECU swim and dive program, and this huge response has led to tons of coverage on major news outlets including ESPN and Forbes.
Racial Justice ✊🏿
Shortly after the murder of George Floyd and growing calls to defund the police, Harm Reduction TO launched this campaign to speak out against cops on the Ryerson University campus. More than 1,200 people spoke out using one-click email. Not long after the campaign launched, Ryerson announced that it would not proceed with special constables on campus. What a win! 🙌🏽
We have heard your concerns. Ryerson will not be proceeding with special constables. We are committed to a uniquely Ryerson approach to safety and wellbeing on campus and to moving forward in a transparent, consultative, and inclusive way. pic.twitter.com/D0vgi6eopF

— Ryerson University (@RyersonU) June 5, 2020
Accessibility ♿
🦻🏽 Help UC Access Now Fight for Accessibility and Inclusion at The University of California
July 26, 2020 was the 30th Anniversary of the Americans with Disabilities Act (ADA), yet the University of California still does not fully comply with ADA requirements. UC Access Now launched a campaign to make it easy for people to push for much-needed changes that would make this publicly-funded university compliant. So far, hundreds of people have used the one-click email tool in the first month to write to decision makers.
If you'd like to brainstorm ideas for your next campaign, or you'd like to hear how New/Mode can help you mobilize your supporters, please email us at outreach@newmode.net or book a free demo.
— This piece was written in collaboration by Purvi Ratnani, Rachel Phan, and Billy Rinehart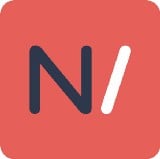 New/Mode's advocacy & civic engagement platform helps causes, orgs and movements activate grassroots power, reach decision-makers and win campaigns.
More From New/Mode Blog
More on Mobilization from New/Mode Blog
More on Mobilization from New/Mode Blog
More on Mobilization from New/Mode Blog