Building community: Lifting each other up when it matters most 🤝🏽
These are historic and challenging times. With COVID-19 still a real threat and the fight for racial justice gaining strength every day, it's important for us to lift up as many groups as we can. Now is not the time for silos.
Together with Luminate, one way we're meeting this critical moment is by supporting the important work of 20 changemakers through our Accessibility Fund. Since launching in May, the Accessibility Fund has shown us the power of community and collaboration – and the amazing victories we achieve when we work together.
Right now, we're inspired and encouraged by the ways different groups have come together to campaign on the same issue and build collective community – from the People's Bailout movement in the United States, to hundreds of organizations working together for a Just Recovery in Canada, and now, to the growing global Black Lives Matter movement fighting for racial justice.
These are unprecedented and challenging times. But people and organizations all around the world 👏 are 👏 STEPPING 👏 UP 👏.
Here at New/Mode, we know we need to do our part, too. While multi-channel engagement tactics have become essential for modern campaigners working to make change, we recognize that too many communities lack the resources to access these tactics.
Since the start of the pandemic, we've been hearing from underfunded groups who recognize that the government decisions being made right now are literally a matter of life and death for many people.
A number of these groups are themselves disproportionately impacted by the virus and want to ensure they have a role in shaping these historic government decisions. However, many just aren't in the financial position to access New/Mode's advocacy and engagement platform to activate and mobilize their supporters.
To help meet their needs, we sought support to launch an Accessibility Fund that would enable us to significantly deepen the subsidized access to our platform. Luminate, a global philanthropic organization focused on empowering people and institutions to work together to build just and fair societies, generously agreed to partner with us to make the Fund a reality. With Luminate's incredible support, we were able to launch the Accessibility Fund in mid-May.
Since then, a lot has changed. While we're still in the grips of a pandemic – which was already exposing the many systemic injustices in our systems – we're also grappling with the horrors of police brutality and white supremacy, after the murders of George Floyd, Breonna Taylor, and Ahmaud Arbery, just to name a few. These crises are among countless other crises we face, like climate change.
But what we've seen these past few months is that these crises are all interconnected. For example, Black, Indigenous, and People of Colour (BIPOC) are much more likely to be denied medical care and prevented from accessing resources to survive COVID-19. And as mentioned earlier, many of the groups that support populations disproportionately affected by these crises are often underfunded.
"[Person of colour]-led organizations secure less funding, which is one of the reasons why we've struggled to gain financial footing, despite our impact," wrote Anika Manzoor of Youth Activism Project, one of the groups supported by the Accessibility Fund.
This reality, along with the interconnectivity of our most pressing societal issues, means that collaboration and community-building is critical. Our partnership with Luminate has made it possible for New/Mode to lift up the important work of 20 community organizations that are actively working to make the world a better, more equitable, and more just place.
Photo by munshots on Unsplash (Photo has been cropped)
These are the important issues the 20 Accessibility Fund-supported groups are moving forward:
4 groups working on

Racial Justice

4 groups working on

Climate Justice/Environment

3 groups working on

Worker Rights

2 groups working on

Immigrant/Undocumented Rights

2 groups working on

Access to Services or Disability Rights

1 group working on

Housing

1 group working on

Youth Representation and Activism

1 group working on

Economic Justice/Anti-Poverty

1 group working on

Criminal Justice Reform

1 group working on

General Progressive Reform
All of these issues are intimately interconnected, making each group's work essential in this historic moment in time.
Here are just four of the incredible groups and campaigns we're supporting through the Accessibility Fund:
With multiple actions launched in recent weeks, Youth Justice and Power Union, and key partners including Roxbury Environmental Empowerment Project and The City School, have mobilized more than 4,000 people to demand that Boston decision-makers defund the police and invest in Black and Brown communities. Since then, Boston's mayor cut the police budget by $10 million and reallocated those funds to community programs, and youth groups won an expansion of the City's youth jobs program to 4,800 summer jobs and 1,000 school-year jobs.
We love the eye-catching and sleek design of CPA's Take Action page for their #NoCopMoneyCA campaign. Supporters can email and tweet their reps and demand they pledge to stop accepting contributions from police unions or associations and instead prioritize the protection of Black lives and communities.
The #FightDontStarve campaign makes it easy for people in the U.S. to contact their governors and urge them to take immediate action to meet the economic and health needs of unemployed service workers. With the COVID-19 crisis worsening in the States, this action is especially timely and important.
With email, call, and tweet actions in multiple cities and regions in Canada, Defund.ca has seen more than 23,000 messages sent to decision-makers across the country. Different cities from coast to coast are now having discussions about defunding police.
We know that the government decisions made in this moment in time will shape our society for years, if not decades, to come. We thank our 20 Accessibility Fund changemakers for the significant work they're doing to ensure officials make decisions for the common good and for the people whom politicians and corporations routinely exclude from prosperity and relief. We're also immensely grateful to Luminate for enabling us to empower our communities. 🙌
In the weeks to come, we'll be spotlighting each of the 20 organizations and their campaigns on New/Mode's blog so we can celebrate their wins and acknowledge their deep impact. Subscribe to our blog so you never miss an update!
Note: Our Accessibility Fund has been fully allocated, but we hope to offer it again! If you're interested in partnering with us to grow this type of subsidy, please let us know. If you're an organizer who could benefit from subsidized access to our platform, we still want to hear from you! Sign up to find out when our Accessibility Fund is open again.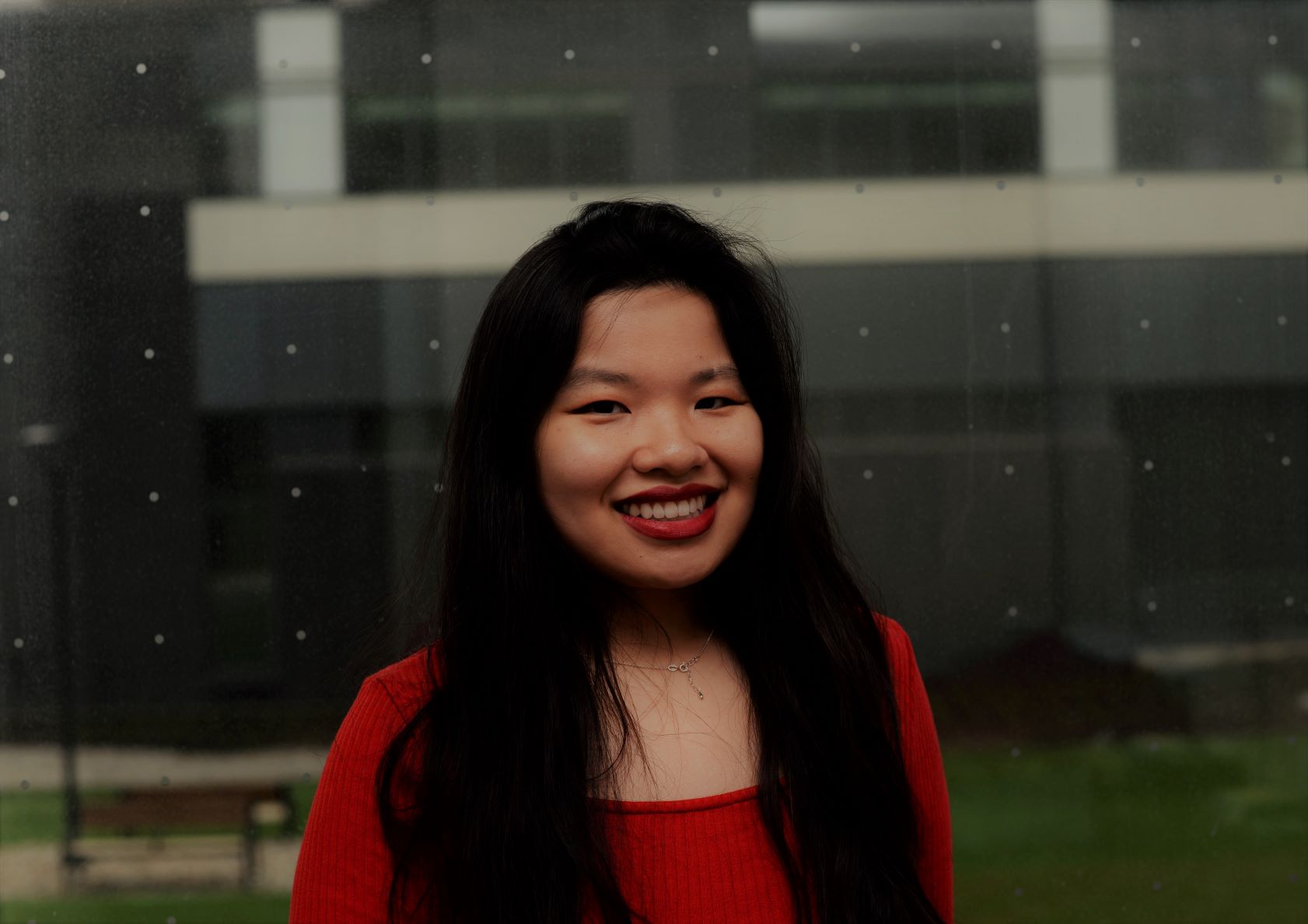 潘美美, best known by her Anglo name Rachel Phan, is a writer based in Toronto.
More From New/Mode Blog
More on Black Lives Matter from New/Mode Blog
More on Black Lives Matter from New/Mode Blog
More on Black Lives Matter from New/Mode Blog