A free gift to the #Resistance from New/Mode
Dear progressive organizers and campaigners across the U.S.
We know that 2017 has been tough. We've shuddered at the news feeds and chased crisis after crisis every week with you. Through it all though, we have also seen how hard you have worked to organize and mobilize across the country, bringing thousands of new faces into the movement and building power at the state and municipal levels at unprecedented speed.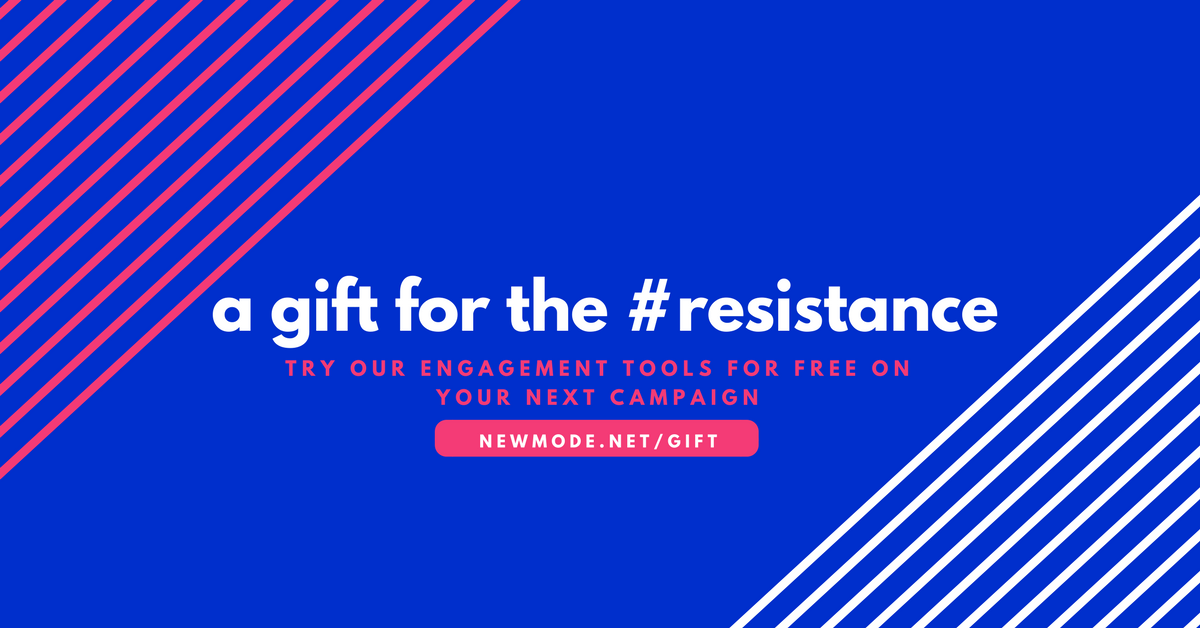 In these dark times, you give us hope.
We here at New/Mode are a scrappy startup team creating and selling digital advocacy tools that help your supporters reach and pressure decision makers. And we think it's time to give progressives a boost in 2018. We're ready to give away some serious support and digital firepower to make it happen.
Starting now and up to the holidays, we will be offering all progressive U.S.-based advocacy groups our suite of top-notch tools free of charge, for up to 3 months of use, no commitment required.
Using New/Mode's click to call, tweet your rep, fax your rep and automated letters to the editor tools, you can flood congressional offices with constituent phone calls, send thousands of tweets to decision makers and publish dozens of supporter-generated op-eds in local papers.
We will help set up these campaigns for you and empower you to deploy them with your supporter base for 3 months without any charge or future obligation. And there is absolutely no fine print here.
To activate this offer for your organization, you simply have to get in touch with us before January 31st and we'll get you set-up to hit the ground running early in the new year.
There is a lot of butt still to be kicked in 2018 and we want to be there helping you kick it.
Your friends at New/Mode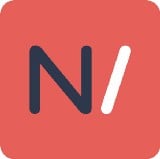 New/Mode's advocacy & civic engagement platform helps causes, orgs and movements activate grassroots power, reach decision-makers and win campaigns.
More From New/Mode Blog
More on Politics from New/Mode Blog
More on Politics from New/Mode Blog
More on Politics from New/Mode Blog