Impact
Free to Use Platform
Built from the ground up, just like your campaign. Our New/Mode platform is designed for the grassroots campaigner, with flexible features and pricing plans to scale with your organization.
This is the platform for our Individual and Grassroots plans of service.

Launch your campaign in minutes!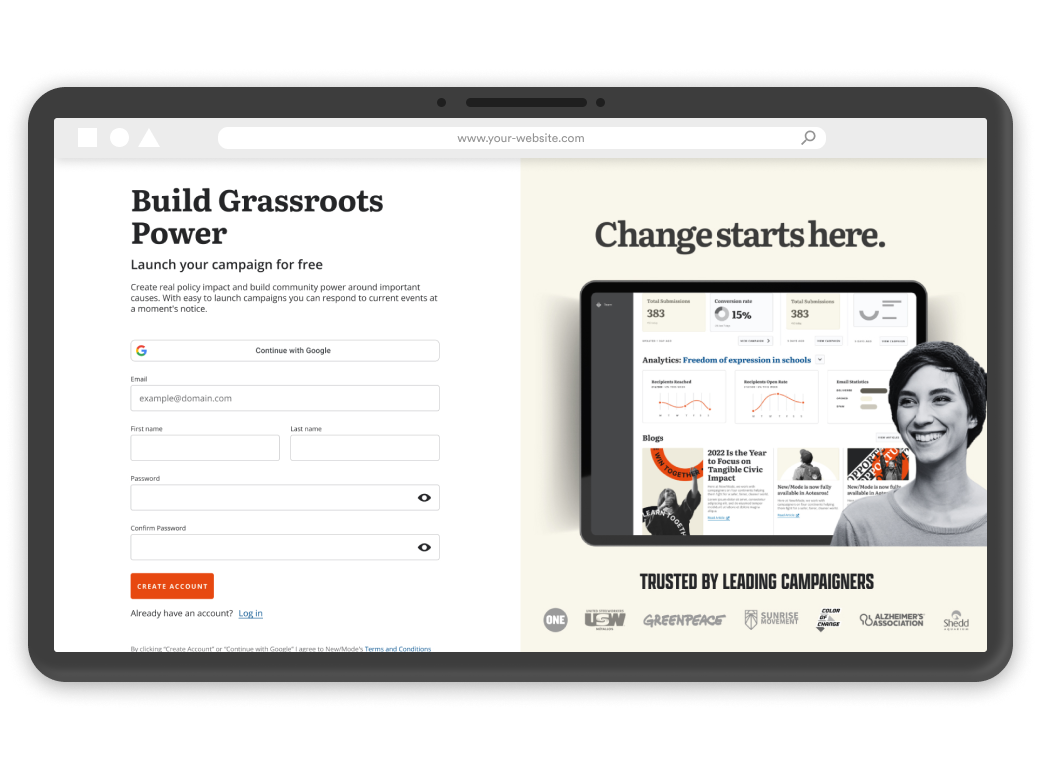 Engage
Paid Classic Version
Built for teams who need powerful integrations and varied engagement tools. Our Engage New/Mode platform offers one-click actions across channels like phone, fax, and editorials, all while integrating with the CRM of your choice.

This is the platform used by those on our: Digital Advocate, Campaign Builder or Organization plans of service.