Webinar: Using Email to Achieve Powerful Policy Impact Blog Post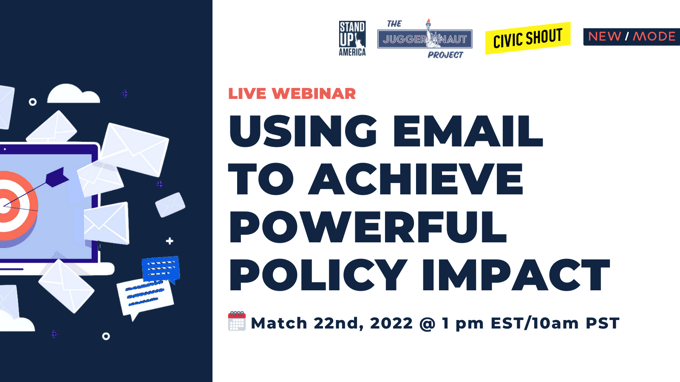 Are you looking to take your email campaigns to the next level? Are you curious about email engagement tactics?
Learn from leaders in email list growth, email engagement strategies, and email ethics from our panelists with experience working with hundreds of non-profits and political campaigns.
Join us in this free live- webinar on March 22nd where Maggie Moore from Stand Up America, Josh Nelson from Civic Shout and Anant Pai from New/Mode will be talking about email engagement tactics that move your work beyond vanity metrics and build real supporter relationships and policy impact. You'll also get exclusive access to the results from a recent email list growth survey taken by dozens of progressive campaigners.
Head over to this page to sign up for the webinar.
---
Digital Content Director, Stand Up America
As the Digital Content Director at Stand Up America, Maggie leads a small but mighty team of strategists creating email, website, and advertising content designed to educate, inspire, and mobilize our community to take action. If it's not character limited, Maggie makes it happen.
Civic Shout and a Co-Founder of The Juggernaut Project
Josh Nelson is the CEO of Civic Shout and a Co-Founder of The Juggernaut Project, two
companies that help Democratic campaigns and progressive groups grow their opt-in email lists. He was previously a Vice President at CREDO Mobile and Director of Online Communications at Al Gore's Alliance for Climate Protection.
New/Mode, Director of Community Experience
Anant is a Director of Community Experience with over 9 years of experience in Client Success and Customer Support leadership.
He understands the importance of having an internal advocate for customer needs and is always trying to guide companies into building customer-first organizations. With extensive experience in marketing and media agencies, his focus is on finding value for clients that need measurable returns on their marketing spend.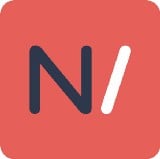 New/Mode's advocacy & civic engagement platform helps causes, orgs and movements activate grassroots power, reach decision-makers and win campaigns.
More From New/Mode Blog
More on Digital Marketing from New/Mode Blog
More on Digital Marketing from New/Mode Blog
More on Digital Marketing from New/Mode Blog