Public consultations are easy with New/Mode 🤓
Here at New/Mode, we *love* participatory democracy and public consultations. We would love to see more governments consulting with the public and inviting citizens to provide their input on the issues that impact them.
But what we don't love is how complicated and confusing it can be to actually participate in a public consultation.
Often, public consultation forms are too lengthy, too wordy, and the very opposite of "user-friendly."
Take for instance, this public consultation on "Certain Medical Care Arrangements" on the U.S. Federal Register: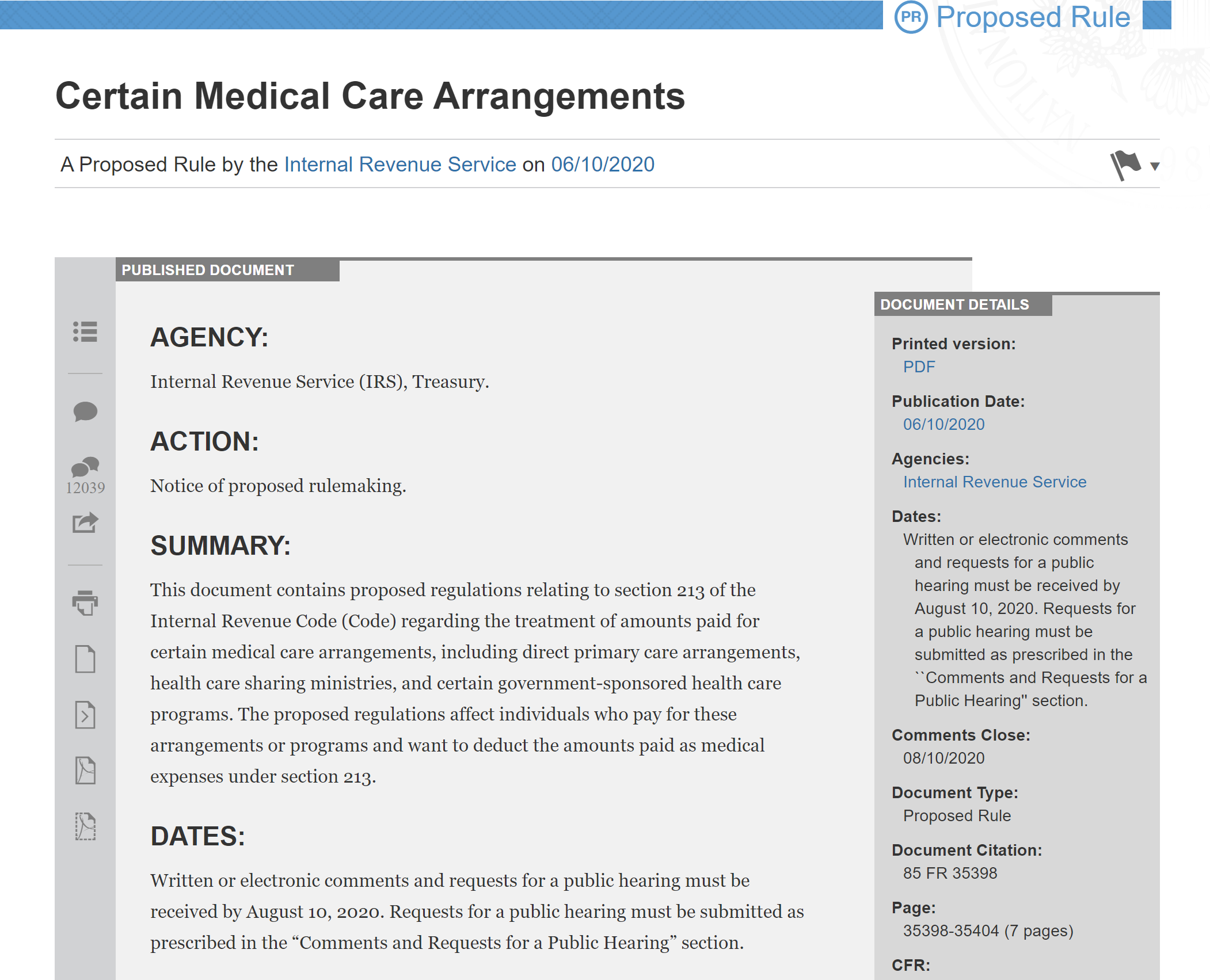 If you go to the page, you'll find yourself scrolling for a while. There are seemingly endless paragraphs that aren't particularly easy to understand – and it's not clear where and how people are supposed to leave their comments. All of this creates an overwhelming and difficult experience for anyone looking to make their voices heard.
This is where New/Mode comes in.
You can demystify the public consultation process by using our powerful platform to make it quick, easy, and painless for your supporters to make a submission.
With New/Mode, you can create a custom target for an open consultation form, then create a New/Mode form that makes it way easier for people to participate. You can add as much (or as little) information on the form to help educate people on both the issue and the consultation process. (Plus, you get the added bonus of collecting your supporter info at the same time!)
That's exactly what Sedera did when they simplified the public consultation we referenced earlier (on "Certain Medical Care Arrangements").
Take a look at how much easier they made everything: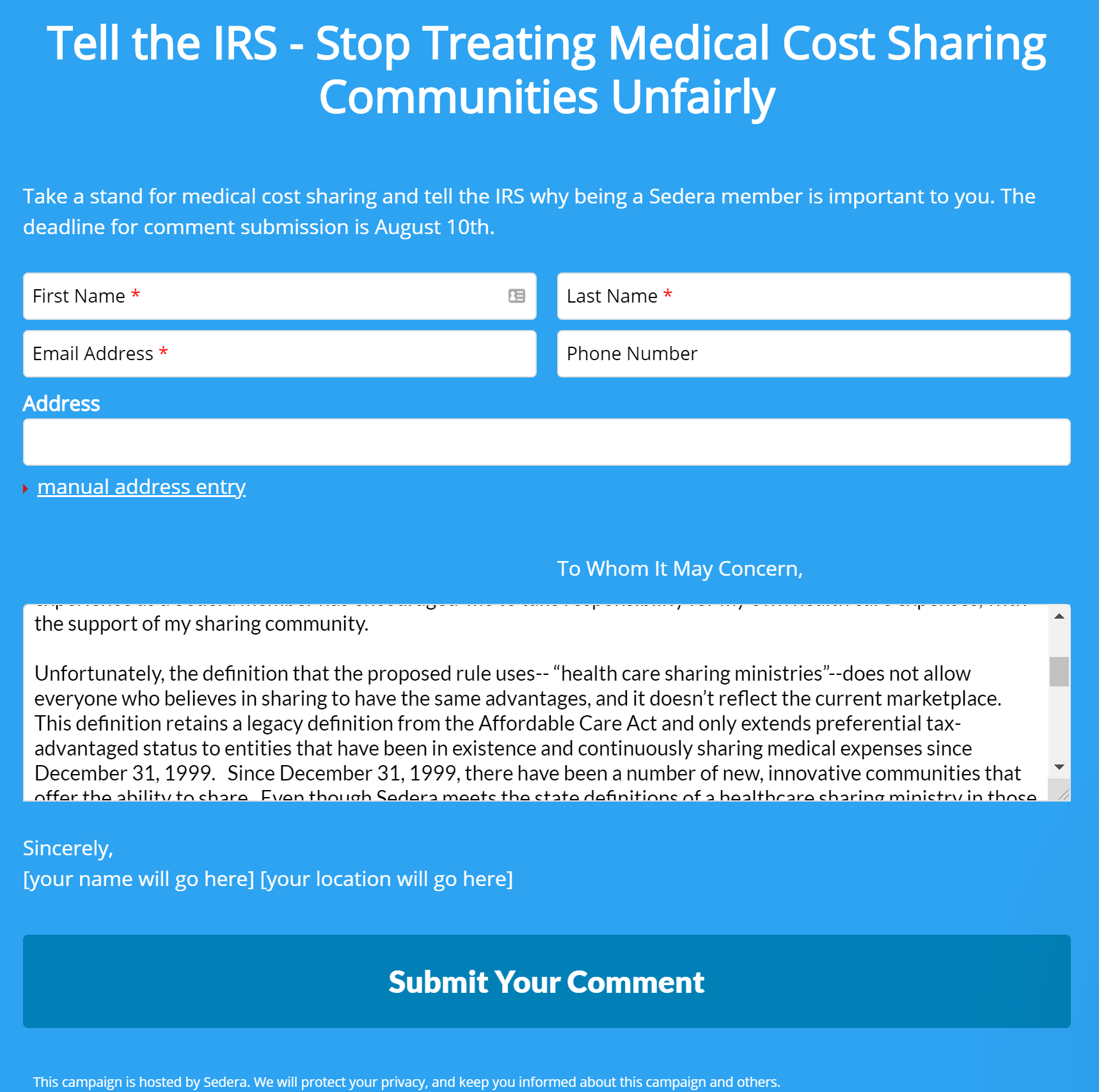 This is not only easier on the eyes and the brain, but thanks to our custom targets, all submissions sent through this form were still accepted by the federal register. 🔥

New/Mode is proud to support organizations that are making it easier for people to participate in complex consultations.


We're not just limited to public consultations in the States. It's possible we can connect to Canadian consultations, too!

Ready to get started? Send an email to outreach@newmode.net and let us know which public consultation form you want to connect and the date you want to launch. You'll hear back from us shortly!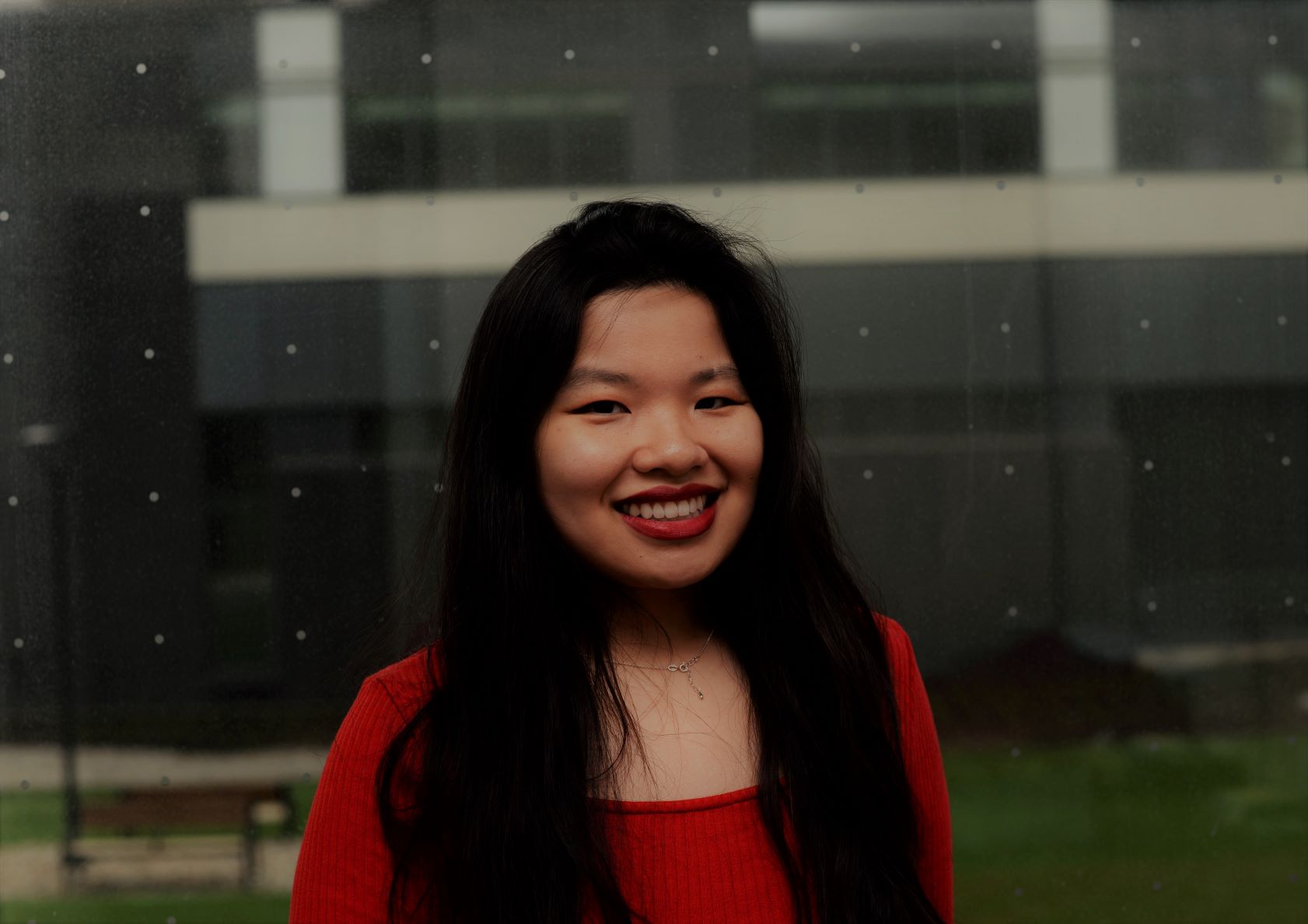 潘美美, best known by her Anglo name Rachel Phan, is a writer based in Toronto.
More From New/Mode Blog
More on Public consultations from New/Mode Blog
More on Public consultations from New/Mode Blog
More on Public consultations from New/Mode Blog