How a youth-led movement mobilized tens of thousands on climate 🌎

The Issue
On October 8, 2018, the United Nations issued a dire message on climate change. We have 12-years to curb carbon-emissions, or else.
Now, a group of young activists is putting climate change at the top of the post mid-term agenda, and backing a bold new plan from Representative-Elect Alexandria Ocasio-Cortez called the Green New Deal.
The Challenge
The global conversation about climate change and carbon reduction is growing. But, key Representatives and House leadership still needed an added push to support a plan that would transform the economy and our society – fast enough to stop the climate crisis.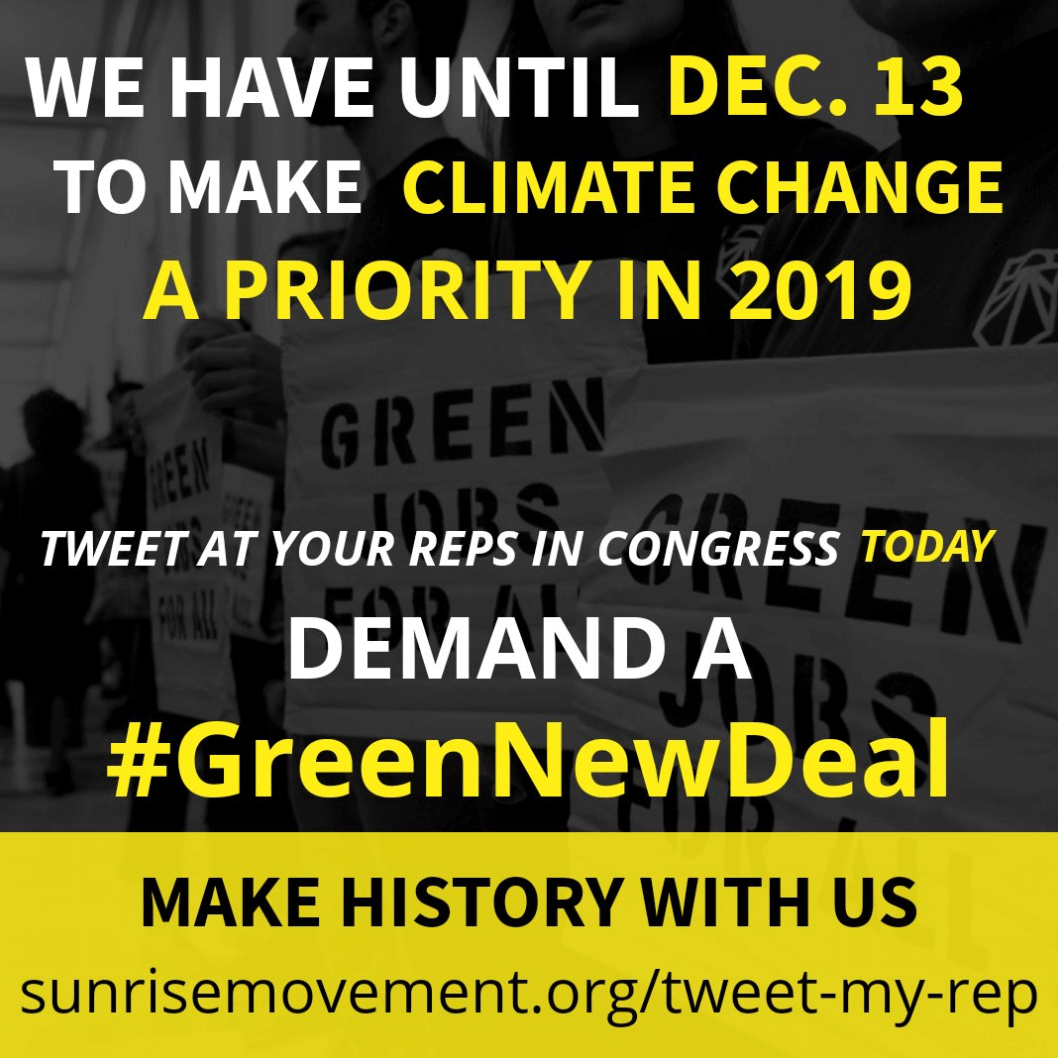 Multi-Channel Engagement
Sunrise Movement embraced a multi-channel engagement strategy, offering supporters options to Tweet @, email or call key Representatives, House leadership and party leadership with one clear ask: Will you support the resolution to form a select committee for a Green New Deal?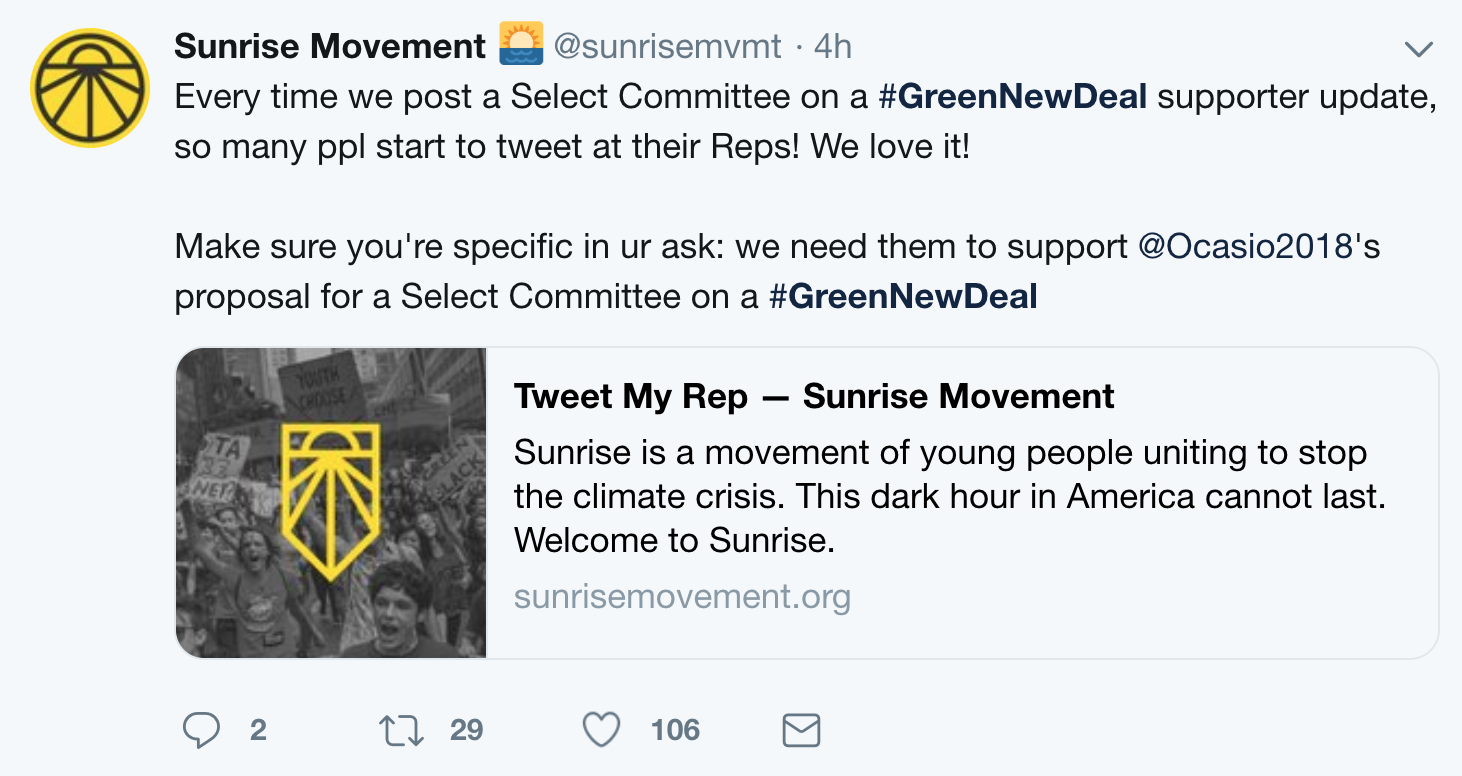 The average conversion rate for a traditional landing page is 2.35 percent ("exceptional" is 11% or higher).
Sunrise's average conversion rate across all tools (email, call and Tweet) was 47.3%, demonstrating that issue-based actions are effective for both:
Growing a new community of supporters.
Deepening engagement

with existing supporters and moving them to take a next action.
Online action-takers were then invited to send letters to editors of local papers and show up for Days of Action in Washington, D.C. Over a short two-weeks, hundreds of young people sat-in at Nancy Pelosi's office, and thousands of people visited their Representatives for a Green New Deal.
Impact
As of December 18, 2018, 40 Representatives support Alexandria Ocasio-Cortez's proposal for a Select Committee on a Green New Deal.
Stay tuned! There are just days left to set the 2019 agenda for Congress and make sure a Green New Deal is part of it.
Call Key Representatives (Sunrise Movement)
Tweet @ Key Congressional Leaders (Sunrise Movement)
Campaign Results
10,406 tweets @ reps in support of #GreenNewDeal
10,016 calls to Congress and Senate
793 letters to local editors
40 reps back a select committee for #GreenNewDeal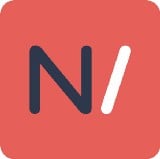 New/Mode's advocacy & civic engagement platform helps causes, orgs and movements activate grassroots power, reach decision-makers and win campaigns.
More From New/Mode Blog
More on Grassroots from New/Mode Blog
More on Grassroots from New/Mode Blog
More on Grassroots from New/Mode Blog