"Don't call it an off year": Building community power at Rootscamp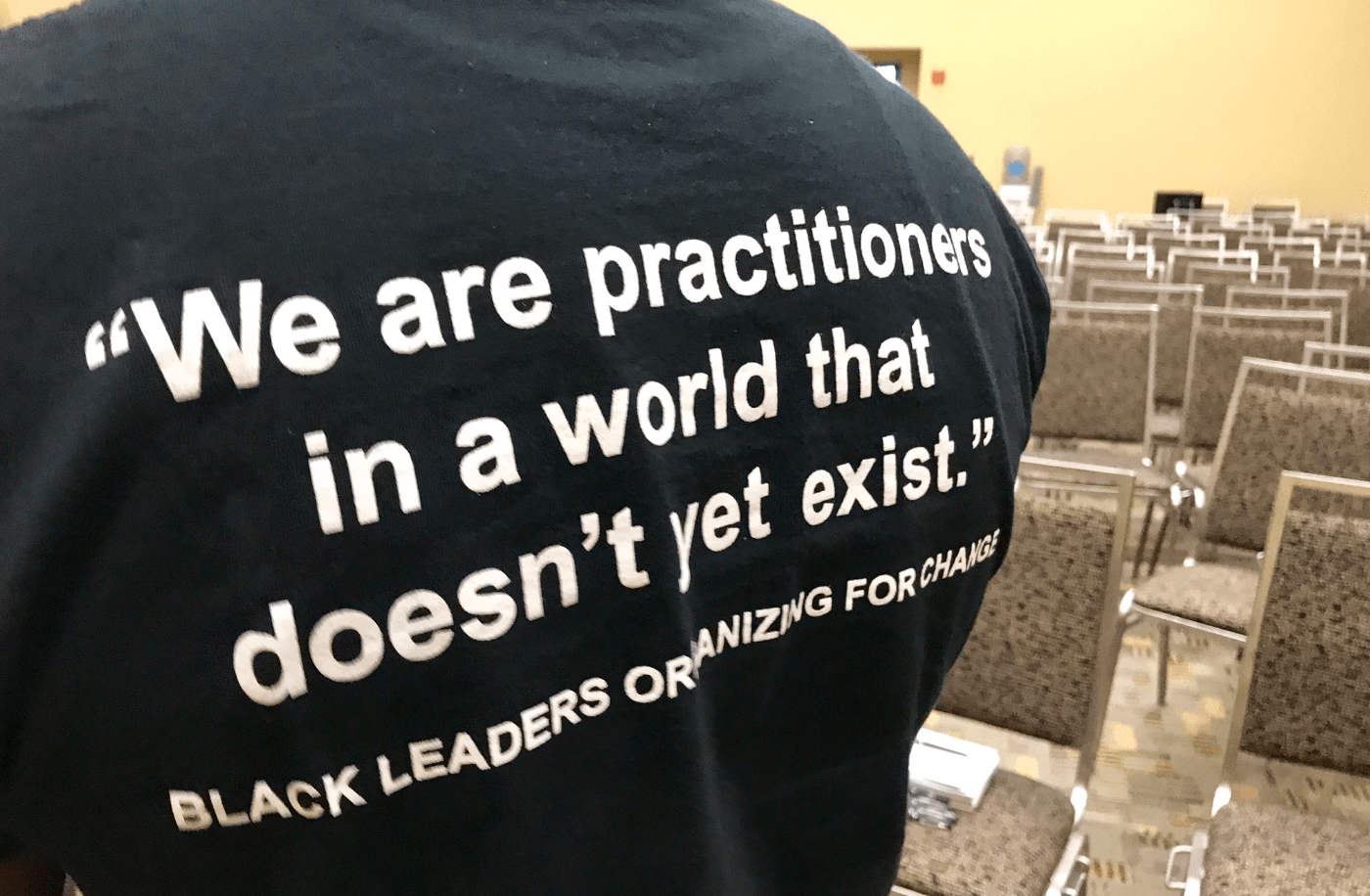 It was fitting that #ROOTS18 kicked-off with a re-brand, as organizers Wellstone Action took on their new shape as re:power. Power was one of the key themes that circled the 3-day event in Baltimore, with many of the group and plenary discussions zeroing-in on:
who has power,

who should have power,

and how do we reclaim power for radical change?
Perhaps Representative-Elect Ilhan Omar, the first Somali-American legislator elected to office in the United States, said it best during her impressive keynote:
"We allowed people to define who should be in positions of power by what is in their bank accounts. Now we are creating a different definition… a democracy that is a reflection of our lived experiences."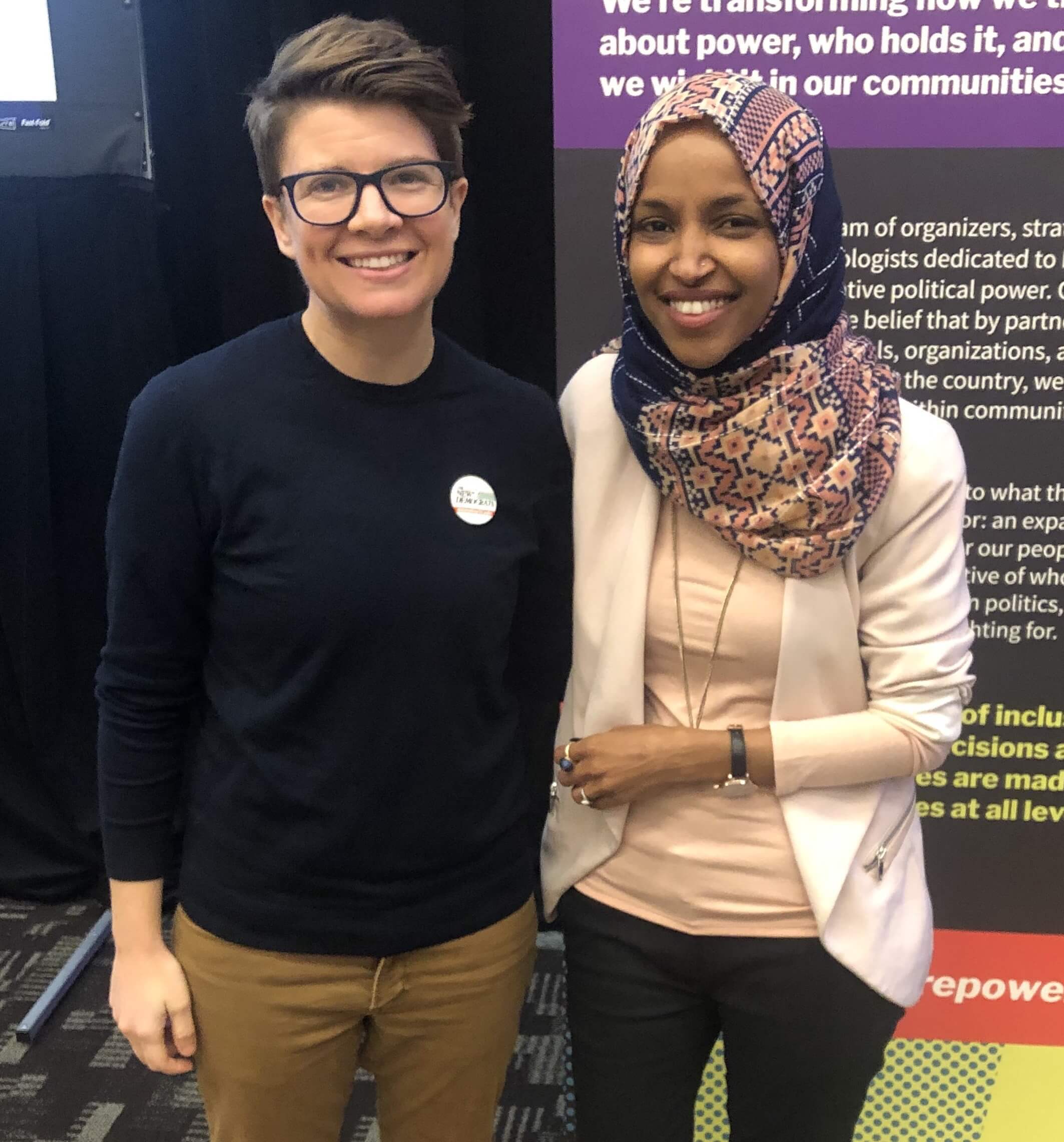 Rootscamp is an unconference with many of the sessions generated organically in themed caucus groups, or submitted by individuals and groups throughout the weekend. I arrived a day early to participate in the climate, gender and tech caucuses (but really, they're all great and it's too hard to choose).
Beyond re-distribution of power –shifting decision making from institutions to people and communities– there were at least three other hot topics tabled in caucus meetings:
Maintaining engagement between election cycles
#DontCallItAnOffYear trended for the first two days of the conference. While there's been much public and institutional narrative about re-grouping, re-setting and re-shaping, the organizers and activists I met are in a more resolute "stay ready so you don't have to get ready" place.
Many sessions also stressed the importance of unhinging our work from election cycles. While in the US –post mid-terms– we're seeing early progress on some legislative fronts, the community-building, issues-based advocacy and groundwork that's supporting those key victories happens every day, all year long. When powerful grassroots momentum is sustained beyond elections, driving action on the issues that impact daily lives, it's progress.
Earlier this month, New/Mode and Ecanvasser released an 8-step framework for sustained supporter engagement, so it's great to see this approach becoming widely adopted. (Here's the free guide: Building Momentum — Activating Supporters Between Elections).
Building powerful & inclusive movements
In the climate caucus, nearly 50 of us attempted to answer the big question: what does climate justice look like?
We broke into groups to tackle topics such as breaking down institutional barriers; influencing decision-making; climate, poverty and class issues; carbon policies; clean energy and clean technology; and inclusion of vulnerable communities.
At the same time, a new youth-led movement (propelled by Representative-Elect Alexandria Ocasio-Cortez) was successfully mobilizing tens of thousands of people to call their reps, Tweet their reps, visit their reps and show-up for Days of Action in support of a bold new climate plan.
We decided the most timely and cohesive answer to the question ("what does climate justice look like?") was Sunrise Movement's campaign for #GreenNewDeal.
One of the interesting things about #GreenNewDeal was that we had all already intersected with the campaign in some way; as organizers, movement partners, volunteers or action-takers. New/Mode is proud to work with Sunrise Movement, and we shared the results of the campaign so-far, including how impressive their campaign conversion rates are.
Conversion rates using the call your rep tool were 40–60%. That's 10–20x higher than average.
As a caucus, we formed the session "Let's Talk About the Green New Deal" to dig deeper into Sunrise Movement's field and digital work.
This list could easily be adapted for other issue-based movements:
Work on two tracks: Federal-level goals, and State and local-level goals.
Set up a strong coalition from multiple sectors (environment, labor, social justice, etc.).
Leverage the presidential primary for 2020.
Boil the candidate pledge down to one core sentence.
Be data savvy. For example, know how many jobs will be created, where, and when.
Meet people where they are. For example, redefine what "work" is to include people in the gig economy.
Maintain boldness in the right timeframe. Ten years might be too unlikely but 20 years loses urgency. Find the sweet spot of feasibility and urgency for messaging (maybe 15 years).
Find out what types of content and assets best support the movement and compel engagement.
Find a way to talk about terrifying things in ways that aren't off-putting. Use hope and efficacy framing (not "we're all going to die").
Digital engagement is as valuable as canvassing
On Sunday, we heard from Digital Directors at the DNC, DCCC, DSCC and DLCC (shoutout to @CatherineAlgeri @k8thegr8est and @juliaager — women getting it done!). The panel walked us through the evolution of digital from the "Camp Obama" and "new media" days, to the complex digital organizing, marketing, fundraising and creative mega-teams we see today. One thing that stood out from previous election cycles was the collective willingness to introduce new tech and experimentation. For example, the DNC invested in finding cell phone numbers for every eligible voter after a successful test in the Alabama Senate race.
Volunteers and staff from @ocasio2018 also shared how closely coordinated their digital and field teams are, making the case that digital engagement is as valuable as in-person canvassing. In the lead up to their huge NY-14 victory, campaign volunteers had thousands of conversations with potential voters through Facebook Messenger. In a truly innovative way, they then used a custom developed tool to match those conversations with voter ID files, helping them maintain contact through multiple channels, deepen engagement, GOTV, and win.
Lastly, the brilliant teams at Cosecha Movement, Domestic Workers and Baltimore BLOC walked us through their mobilizing tactics and, specifically, the benefits –and challenges– of different types of organizing and engagement tools.
"We have to create tools that are intuitive and affordable for anyone if we want to run people-powered campaigns."
(That's why New/Mode is priced for movement partners of all sizes. You don't need to be a big-budget org to make big change!)
If you have questions about advocacy and engagement strategy, or want to hear more about other sessions at #ROOTS18, please reach out anytime!
About New/Mode
New/Mode is the fastest-growing advocacy and civic engagement platform, enabling millions of supporters to email, call, Tweet, fax and send letters to local editors. Build community power, reach decision-makers and win your next campaign with New/Mode.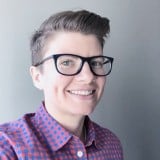 VP of Community & Partnerships, New/Mode
More From New/Mode Blog
More on Midterms from New/Mode Blog
More on Midterms from New/Mode Blog
More on Midterms from New/Mode Blog