Democracy under threat: Portland is a clarion call to mobilize
Like many of you, the entire New/Mode team is deeply concerned and alarmed by what's unfolding in Portland. As Trump continues to deploy militarized federal police forces in Portland – where there are reports of residents being kidnapped by Trump's secret police and forced into unmarked vans – we're witnessing a democracy under siege in real time.

A woman holds a cloth sign on her back that reads

"Power to the Peaceful." (Photo by Mercedes Mehling on Unsplash)

To make matters worse, we're now learning more about Trump's plan to send in a "surge" of federal agents to Chicago, where tensions are already high. As the city braces itself for the arrival of "hundreds" of federally-dispatched officers, there are growing fears that Chicago will face a similar situation to the horrific one Portland is dealing with now.

This atrocious response to protestors speaking out in support of the Black Lives Matter movement is just the latest in a long list of increasingly anti-democratic actions undertaken by the current administration. Sadly, we have good reason to believe that we'll see more of these actions – including undermining voting by mail – as we get closer to November's election.

The authoritarian forces and underlying dynamics at play here are unfortunately present in most places around the world today. How people respond will either feed mistrust and alienation, or help build relationships, community power, and systemic institutional change.

Unfortunately, our media environment, in the service of concentrated power, is encouraging us to tear each other apart. Facebook, in particular, is amplifying disinformation and other divisive content.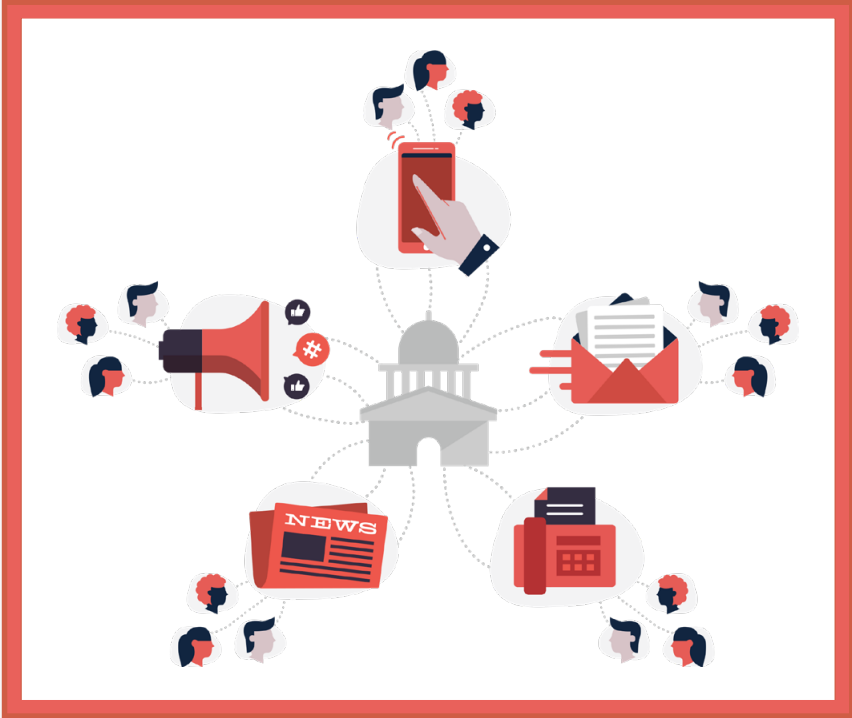 The New/Mode team is working hard every day to turn the stick in the other direction by supporting cause-based campaigners in collectively building an important, countervailing communications channel based on values of community empowerment and empathy. Right now, our subscribers are reaching millions of people with their communications, advocacy, and engagement work.
The frightening tactics employed by the Trump administration must serve as a clarion call for digital organizers to mobilize now. It's time for us to scale up our tactics and tools to meet the intensifying challenges before us. Thankfully, the appetite for organizing and mass mobilization has never been greater. Digital engagement is on the rise in the COVID-19 era, as we can see by the sheer number of civic actions launching every day – our platform powered over 3.7 million in June alone!
One way to get started on this necessary work is to leverage the full power of multi-channel digital engagement. Our Full Spectrum Engagement framework for campaigners foregrounds community power and relationship building in this terrifying era of Trump, emboldened white supremacy, a mismanaged global health crisis, and so much more.
This framework is a combination of strategic principles, community-building best practices, and multi-channel tactics that together enable campaigners to effectively activate grassroots power, target decision-makers, and move them to do the right thing.
In the face of astonishing anti-democratic and authoritarian tactics by Trump and his administration – during an already unprecedented time of uncertainty and upheaval – Full Spectrum Engagement is quite simply the best and most efficient way to move the needle on the most pressing issues of our time (and there are many!).
Will you join these organizations and campaigners working to protect democracy right now?
These are just a few examples of ways organizers are working to protect our democracy under attack, but we anticipate many more will launch in the days, weeks, and months to come. After all, community engagement done right can rebuild trust in each other and eventually help to rejuvenate our democracy. With the horrifying scenes we're witnessing seemingly every day, we believe these goals have never been more critical.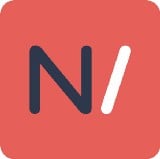 New/Mode's advocacy & civic engagement platform helps causes, orgs and movements activate grassroots power, reach decision-makers and win campaigns.
More From New/Mode Blog
More on Black Lives Matter from New/Mode Blog
More on Black Lives Matter from New/Mode Blog
More on Black Lives Matter from New/Mode Blog