Our Insights 📑 Grow your online community for year-end fundraising

We recently teamed up with Care2 for a webinar and discussion on how to quickly build community, grow your list, and re-engage existing donors in a meaningful way ahead of your year-end appeals.
Since then, we've put together a helpful resource to summarize and expand on some of the insights from the webinar for you to download and incorporate into your digital campaigns ahead of end-of-year fundraising initiatives. Explore case studies and core principles that will be key in growing your community and, ultimately, boost donations.
Topics include:
✔️ Online Events
✔️ Use Your Voice & Brand To Build Community
✔️ Are your existing supporters ready for your next ask?
✔️ Myth: Non-Monetary Asks Decrease Fundraising Results
✔️ Principles for Donor Engagement
Sound interesting? Click here to download the booklet and make sure your end-of-year campaign is set up for success.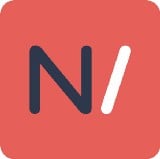 New/Mode's advocacy & civic engagement platform helps causes, orgs and movements activate grassroots power, reach decision-makers and win campaigns.
More From New/Mode Blog
More on Download from New/Mode Blog
More on Download from New/Mode Blog
More on Download from New/Mode Blog