Ask A Campaigner 🎤 A Twitter Takeover with 350 Canada
On 10 February, 2021 Atiya Jaffar and Chris Gusen from 350 Canada took over New/Mode's Twitter account for the day. They led us through a day in the life of digital organizers, the campaigns and issues currently on their plate, and helpful tips and tricks of the trade.
Senior Digital Specialist Atiya Jaffar is a climate justice activist and migrant from Pakistan, whose growing interest is in organizing that centers climate change impacts and migrant rights. Digital Organizer Chris Gusen uses digital tools and techniques to grow and support the climate justice movement in Canada.
To start us off, Atiya spoke about their welcome series, an awesome digital strategy to increase engagement in new supporters.
Welcome Series' are quite common at nonprofits and they're often used by corporate marketing teams. They're important enough that corporations invest tons of $$ researching them. As indicated below, they found that welcome series really improve email engagement. 🧐
Their welcome Series has three emails. The first one goes to supporters the day after their first action. It breaks down the organizational Theory of Change, lets the supporter know what they can expect to hear from them, and invites them to follow 350 Canada on social media.
"Explaining our theory of change is important. Supporters who understand how 350 Canada plans to drive change, will feel more invested in our work." Engagement with work increases if they're connected with us on social media, Atiya added.
Next up comes their second email, which goes out three days after the first action. It's a very short invitation to fill out their welcome survey. This survey helps them gauge the demographic data and campaign interests of new users.
Their third and final email includes three asks to deepen user engagement:
🌲

Evergreen Digital Action

: Ask users to take an action that will remain relevant for the foreseeable future
👍

Volunteer

: An invitation to join their organizing network
💰

Donate
They also spoke about mainstream media's failure on behalf of climate justice, and shouted out some media outlets that are doing their job to cover climate with the urgency it demands.
Chris hopped on to talk about New/Mode's Letters to Editors actions, and how it can be used to make voices on the climate crisis heard.
"Chris again! One of the New/Mode products we love is the Letters to Editors tool. It has a built-in database of newspapers and their contact info. Supporters just need to plug in their postal code to get started. Here's how we're using it right now!"
Corporate media consistently downplays the climate crisis and takes Big Oil's talking points at face value. LTE actions are one way we can break through the noise.
To start, Chris's team writes a batch of template letters. They set the parameters of the action in New/Mode's back-end, publish it as a standalone page or embed it on their site, then send it out to supporters. They keep track of which letters get published and then share those back with their supporters via social media to create even more interest in the campaign.
Here's an example of how Chris turned Letters to Editors about the Just Transition Act into recognizable, engaging graphics for Instagram:
Chris added that the Letters to Editors action is also great because it gives supporters, who've likely already signed petitions or emailed MPs, a way to become more involved. We call that moving up the Pyramid of Engagement. Here's a brief summary of the report in 350 Canada's words:
Principle 1: Show how change is possible
Your supporters should understand how their action at this moment can affect change. That means it's so important to clearly forefront your Theory of Change.
Principle 2: Give Recognition
Our movements are only as strong as the people behind them. Give them the credit they deserve! That's why when #KeystoneXL was cancelled, 350 focused on thanking the movement instead of thanking Biden.
Principle 3: Be accessible
As organizers, the onus is on us to make our work as inclusive and accessible as possible. One important way to do this by incorporating closed captions and alt text.
Principle 4: Build Meaningful Relationships
Build trust. Deepen connections. Listen. Learn. It's harder to do this in a pandemic which is why we really, really recommend investing in a peer-to-peer communication channel whether it's a group chat, slack team, or discord.
Principle 5: Share ownership
Reinforce a sense of agency, power, and collective ownership. Here's an example of how Digital Specialist Jennifer Deol decentralized storytelling during the 2019 climate strikes by sharing 350 Canada's social media with local groups across Canada.
---
At the end of the day, Atiya and Chris shared a thread to summarize their takeover. We are super thankful to the people at 350 Canada for taking the time to share their expertise with our community. You can find Atiya and Chris at @atiyeahthoughts and @ChrisGusen!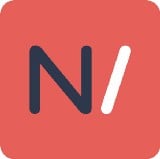 New/Mode's advocacy & civic engagement platform helps causes, orgs and movements activate grassroots power, reach decision-makers and win campaigns.
More From New/Mode Blog
More on Canada from New/Mode Blog
More on Canada from New/Mode Blog
More on Canada from New/Mode Blog