Advocacy Spotlight 😍 February 2018 campaign victories
Campaign Spotlights
Over a dozen US cities and states have introduced resolutions to make it more difficult for the President to single-handedly launch nuclear weapons. Using our call and email tools, Beyond the Bomb has mobilized tens of thousands of supporters to contact their city representatives and state legislators. We're proud to support their efforts to ensure the passing of a new nuclear safeguards bill in Congress.
Students are voting! The BC Federation of Students ran a campaign to mobilize students in the last provincial election – and it worked. A recent report from Elections BC states 56.2% of voters aged 18 to 24 voted in the May 2017 BC election. Not only is that a notable 8.3% increase over the 2013 election, but it's also a higher turnout than those voters aged 25 to 44. Go BCFS!
Thanks to Water Watch's campaign targeting local representatives, BC municipalities voted NO to fish farms and YES to protecting wild salmon.
Grizzly bear hunt comes to an end

in British Columbia! Congratulations to

BC SPCA, David Suzuki Foundation and

Wilderness Committee

in this important win - we are proud to report over 10000 thousand emails were sent in support of BC grizzly bears!
BC students won a historic victory

with the elimination of tuition fees for adult basic education.
The BC government has

appointed Judy Darcy as the new Minister of Mental Health and Addictions

with the mandate to establish a dedicated Ministry to improve access to services for people with mental health and substance use problems - The fifth pillar of

Canadian Mental Health Association

BC's b4stage4 declaration has been fulfilled! We've been proud to support CMHA-BC with our entire toolbox on this journey.
Progress Alberta

nips Edmonton's City Council privatization plans for public transit system in the bud

thanks to hundreds emails sent and phone calls made.
The City of Vancouver council helps prevent animal cruelty as they voted unanimously in favour of banning the sale of cats, dogs and rabbits from pet stores. Congratulations to

BC SPCA on this quick campaign: 2,500 signatures were sent to Vancouver's mayor and city council in only a few days!
Cuts to Salmonid Enhancement Program will be reversed thanks to

a campaign by Watershed Watch Salmon Society- we are happy our Email tool empowering supporters to call on their MPs was there to help.
British Columbians were heard "loud and clear" in the 2017 BC Election thanks our

public

www.bcvoters.ca platform empowering voters to contact their candidates with click of a button.

Our civic engagement tools also played a key role in election campaigns by David Suzuki Foundation

,

All Votes Count Canada

,

Generation Squeeze

,

Vancouver Foundation

,

Georgia Strait Alliance

,

Tsleil-Waututh Nation Sacred Trust

,

CMHA BC Division,

Canadian Freshwater Alliance

and

British Columbia Federation of Students,

leading on some of the most pressing issues in this crucial election.

Witnessing

landmark commitments to mental health care

across all three of the major party platforms: BC NDP, BC Greens, and BC Liberals,

Canadian Mental Health Association achieves clear impact in 2017 BC Election.

Health Canada approves the operation of four new supervised injection sites following Pivot Legal Society's campaign urging Minister Jane Philpott to act in this unprecedented health crisis.
Generation Squeeze celebrates a municipal victory in Victoria, as city council votes unanimously to permit garden suites in municipal zoning.
Brescia Faculty Association closes gender wage gap thanks to a focused and effective letter campaign at Brescia University College.
New/Mode in the news
Television:
In Print:
Our partners at OpenMedia
Our tools were built off of OpenMedia's award winning civic engagement tools and strategies. Here are some of their success:

OpenMedia is currently making a difference with the Save the Link campaign. So far they've built a network of nearly 100 organisations, gathered over 10,000 responses to the European Commission's consultation on platforms, and 90,000 people signed up to say that they will stand against any regulations that censor hyperlinks.

In a historic decision, CRTC ruled that all Canadians must have access to reliable, world-class mobile and residential Internet. This was a game-changer for rural Canadians: Trudeau government must step up and help turn this exciting vision into reality.

OpenMedia's Stop Spying campaign succesfully defeated Bill C-30, an invasive piece of online spying legislation introduced by Canada's former Conservative federal government by rallying 150,000 people from coast to coast to speak out.
In one of their earliest campaigns, OpenMedia mobilized over half-a-million Canadians to secure a historic win for the Internet by liberating Canadians from the proposed Internet usage-based billing.

OpenMedia was proud to contribute to coalition of internet advocates led by SaveTheInternet.eu: after three years and more than 500,000 people speaking out for an open Internet, Europe's long-awaited Net Neutrality guidelines were released.

In a landmark victory in the USA, The Federal Communications Commission announced strong new Net Neutrality rules thanks to an amazing coalition of open Internet groups, public interest groups, civil rights organizations and web companies.

With over 55,000 Canaidan petition signatures, another OpenMedia win strengthened Net Neutrality protections by discouraging telecom providers from zero-rating certain apps and services and not others.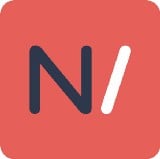 New/Mode's advocacy & civic engagement platform helps causes, orgs and movements activate grassroots power, reach decision-makers and win campaigns.
More From New/Mode Blog
More on Canada from New/Mode Blog
More on Canada from New/Mode Blog
More on Canada from New/Mode Blog