2020: Saying goodbye to the year that lasted a lifetime 👋
Adiós, au revoir, aloha, sayonara. 👋
It is with a tentative sigh of relief that we bid farewell to what can only be called a mixed bag of a year.
On one hand, communities across the globe have been shaken by racial injustice, a full-blown pandemic, the far-reaching symptoms of climate change, and more. But on the other hand, we've seen advocates everywhere rise to the challenge.
For every loss and injustice, progressives spoke up and demanded better from their representatives. We are in awe of the power of these movements and the rapid positive change they're creating.
Thank you for giving our team the opportunity to rise to these challenges with you. Your grassroots organizing has given our work meaning, and we start every day extremely grateful that we can play even a small part in creating positive change.
With that, we'd like to give you some insight into the behind-the-scenes work we've been doing this year to ensure we deliver the resources you need to win your campaigns in 2021 and beyond.
What's New & What's Coming 📣
Introduced 20+ new colleagues to the New/Mode team. Get to know them in these two blog posts: (1) and (2).
Welcomed a new board director & member of our advisory committee: Zeryn Sarpangal from Code for America is now our Independent Director.
We've seen tremendous advances in our targeting, with new datasets as well as new functionality to support local organizing.
Implemented new data integrations with multiple market-leading CRMs.
Nominated for 2 Reed Awards: Best Advocacy Technology Platform and Best Innovation In Advocacy (our SMS actions)
We've begun highlighting new opportunities for further refining our advocacy platform in 2021. This includes even deeper targeting; new analytics interface for subscribers; new CRM and export experience; more control over when actions are sent to targets; focusing deeper on user experience.
The Year in Numbers 🔥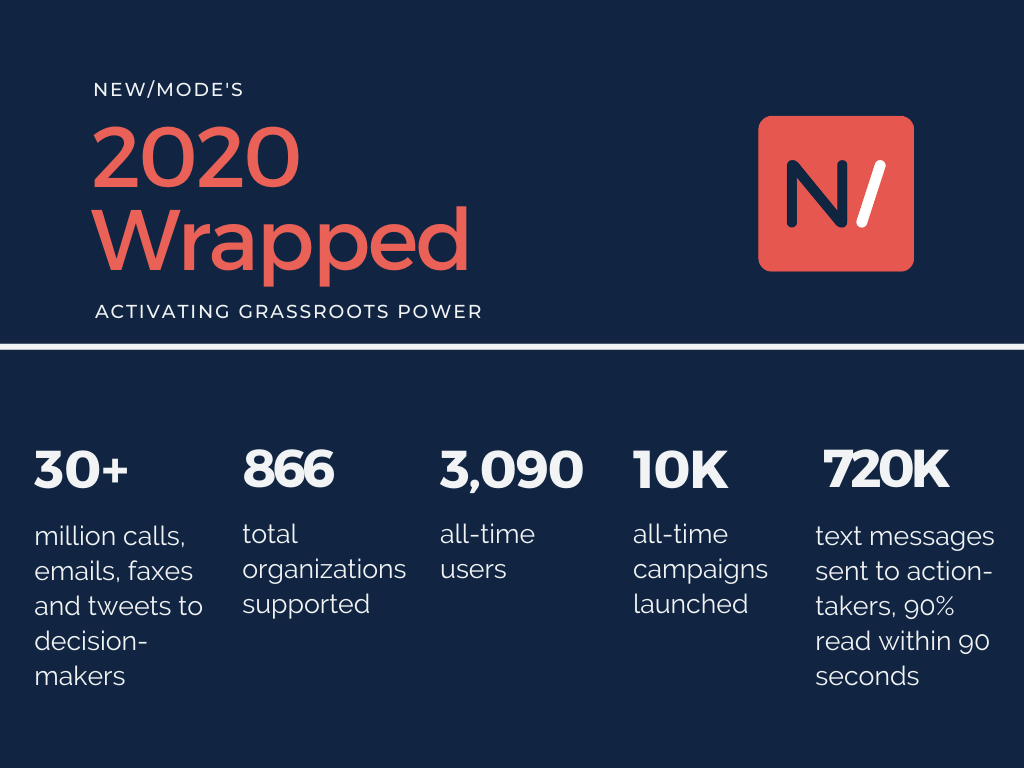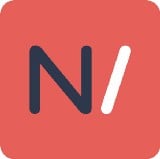 New/Mode's advocacy & civic engagement platform helps causes, orgs and movements activate grassroots power, reach decision-makers and win campaigns.
More From New/Mode Blog
More on Engagement Technology from New/Mode Blog
More on Engagement Technology from New/Mode Blog
More on Engagement Technology from New/Mode Blog