Recorded Plenary Session 🎥 Movement Building Through Narratives

Our tools are only as good as the stories behind them.
The New/Mode team had the pleasure of participating in the highly interactive and experiential 2021 Activate Summit, hosted by the Hollyhock Leadership Institute.
On Thursday, June 24, we sat in on a plenary session on movement-building. Fill out the form on this page to download the recording for free.
"Stories can be in the thing that builds a bridge from inertia to urgency."
Bridget Todd has trained human rights activists in Australia, led digital strategy for organizations like Planned Parenthood, the Women's March, and MSNBC, and run a training program for political operatives the Washington Post called "the Hogwarts of the Democratic Party." In this session, she dove into her own story, and got us thinking about building movement power through narrative.
Other awesome folks in the discussion:
Amara Possian (350.org)
Tonye Aganaba (Defund604)
Dylan Cohen (United Way of the Lower Mainland, formerly Fostering Change and Organize BC)
Our very own

Aaron Brunmeier, Campaign Advisor with New/Mode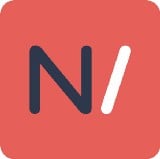 New/Mode's advocacy & civic engagement platform helps causes, orgs and movements activate grassroots power, reach decision-makers and win campaigns.
More From New/Mode Blog
More on BC from New/Mode Blog
More on BC from New/Mode Blog
More on BC from New/Mode Blog