Campaign tip and trend: Issue-based advocacy is your friend ❤️
Organizers are moving toward issue-based advocacy to respond to the (many) pressing issues of this moment, keep their community engaged, and grow their supporter base. And the numbers don't lie: the decision to pivot in this direction is one of the wisest choices an organization can make right now.
We're already eight months into 2020 – oh God, why does it feel like a lifetime? – and so far, we've observed some remarkable digital trends during a pretty unprecedented year.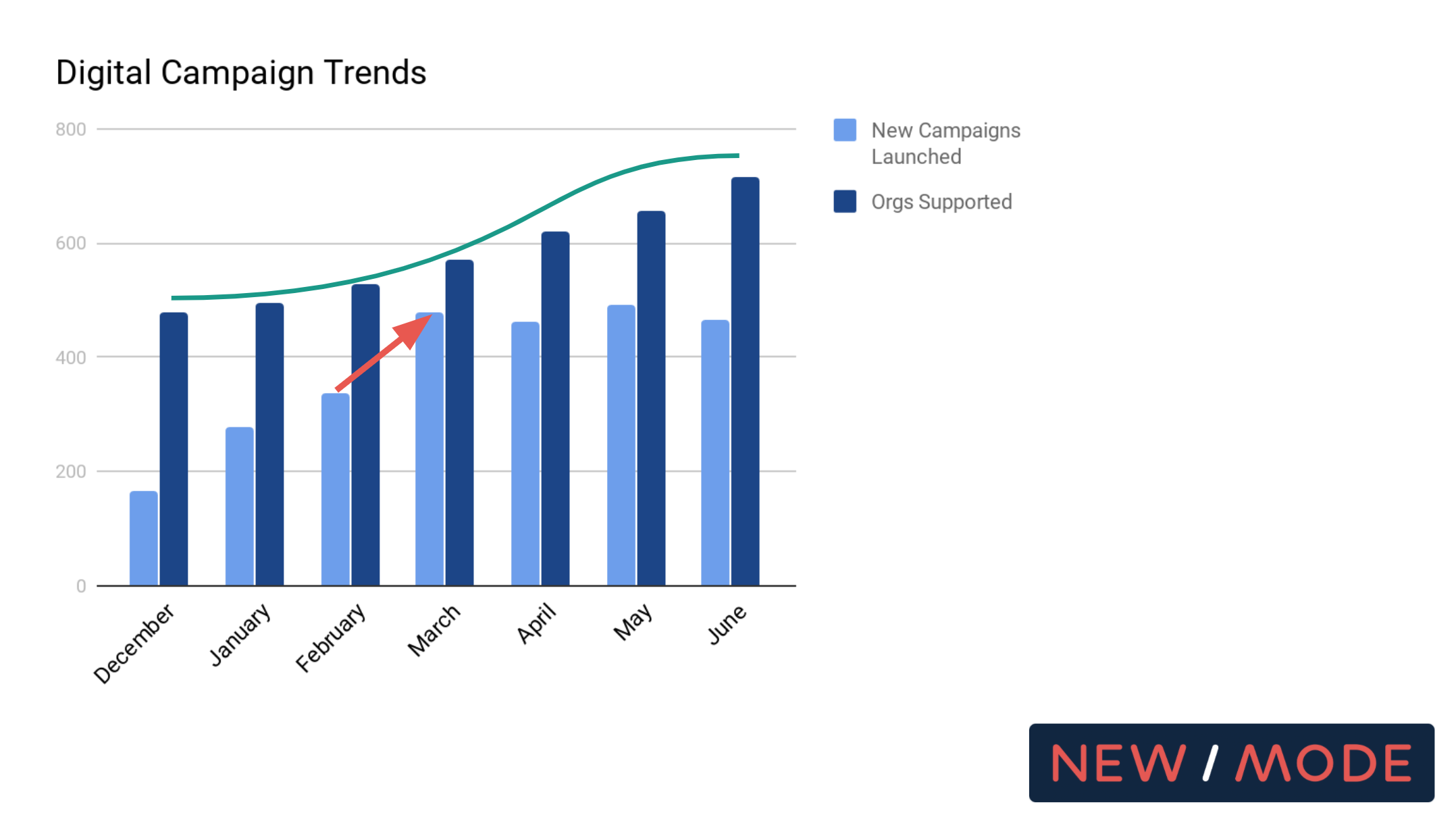 At the start of the COVID-19 pandemic, we saw a record-breaking number of campaigns launch very, very quickly on critical issues like workers' protections, basic income, paid sick leave, and access to healthcare and PPE, just to name a few.
Then, after the horrific murder of George Floyd in May at the hands of Minneapolis police, we saw another huge jump in the number of digital campaigns launched on our platform, as groups pivoted once again and mobilized to fight racial injustice and systemic racism.
In the weeks following both of these events, we observed unprecedented levels of engagement and actions launched, covering thousands of distinct issues across hundreds of jurisdictions. What we saw – and what we're still seeing – debunks the myth that people are digitally burnt out or have ask-fatigue.
June saw the 27-millionth digital action launched on New/Mode's platform. 🤯
In fact, your supporters are actually increasing their engagement with digital campaigns by a large margin – and they're converting at a much higher rate on average (about +50% in our case).
The move towards issue-based advocacy not only helps you stay relevant, but it's a surefire way to keep your existing supporters engaged while also acquiring new ones. As stewards of our communities, we have a responsibility to understand the experiences of our existing and prospective members, volunteers, donors, program participants, and staff – and to advocate for their essential needs.
People are already online and more tuned in than ever to what's happening in the world. They're primed to act – all they need is an invitation from you.
That invitation, in the form of your advocacy action, is one of tremendous strategic value for your organization and your movement. Why? Because advocacy actions convert at a rate of up to 30x better than a traditional sign-up and pledge page.
That's why multi-channel advocacy tools have a pivotal role to play in your engagement strategy as a whole. By giving your existing and prospective supporters something tangible they can do, you're deepening their engagement and loyalty to you, and moving them up the ladder of engagement at the same time. That's a big W for you 🙌
Supporter acquisition is also super easy with tools like New/Mode's, which automatically capture the information that matters most to your growth, from email addresses to phone numbers, and more – and automatically syncs that info to the CRM of your choice. This information comes in clutch when it's time to mobilize your community, or when it's time to fundraise.
To recap, issue-based advocacy and digital advocacy actions are:
👉 Higher converting than traditional sign-up and pledge pages;

👉 A proven way to grow your list faster;

👉 Relational and move people from being casual supporters to meaningful agents of change for your cause; and

👉 Powerful and effective ways to build momentum for your movement and win on the issues.
With digital engagement tools, anyone can advocate and organize for something they believe in. (Just take a look at how communities are rallying for safe returns to school right as we speak.)
Here are two orgs that have recently made the move towards an advocacy-based approach – and are now growing big time: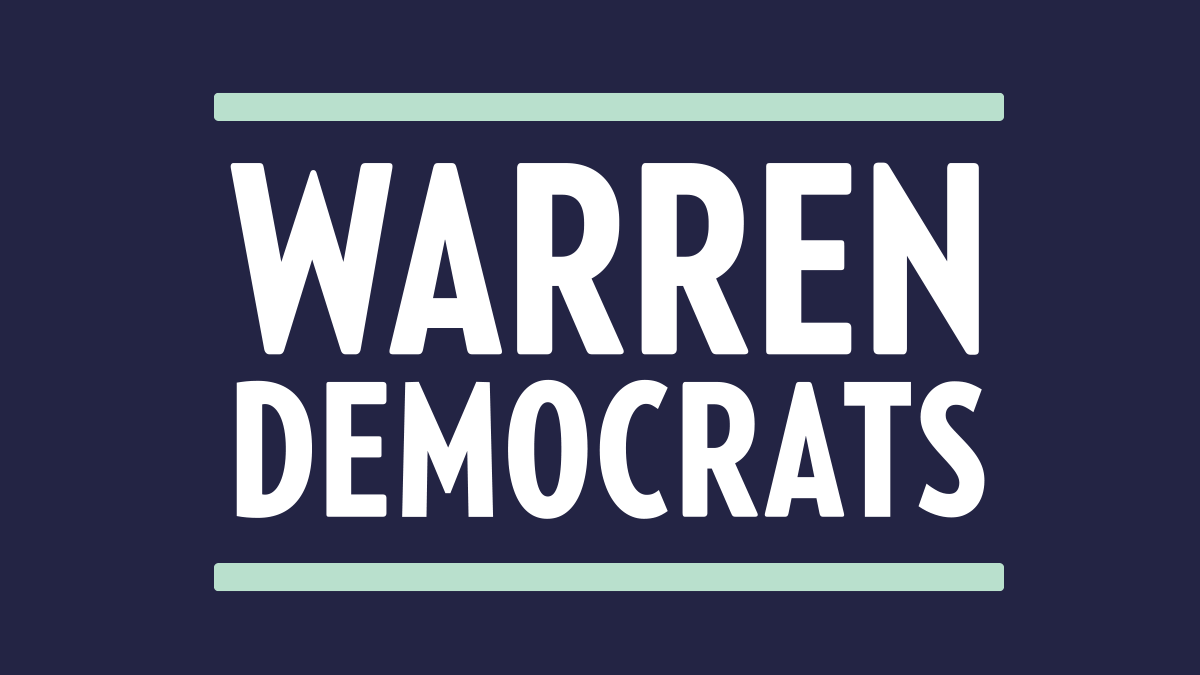 Warren Democrats pivoted quickly at the beginning of the pandemic and started campaigning for the rights of essential workers. They hosted a Day of Action for an Essential Workers' Bill of Rights that featured this

one-click calling action

and testimonials from impacted workers. They quickly grew their list by more than 100,000 people! 🎉
This is an incredible example of the "What's next?" framing that we've all had to bring to our work this year. Since all of our 2020 strategic plans have gone out the window, we've had to ask ourselves: what's the next issue and the next injustice we can rally support for? How can we bring our communities with us?
For Warren Democrats, that "next" issue is vote-by-mail. With the fundamental right to vote being threatened ahead of the U.S. elections, Team Warren has since used their Day of Action list to pivot to a 50-state vote-by-mail campaign – and it's working.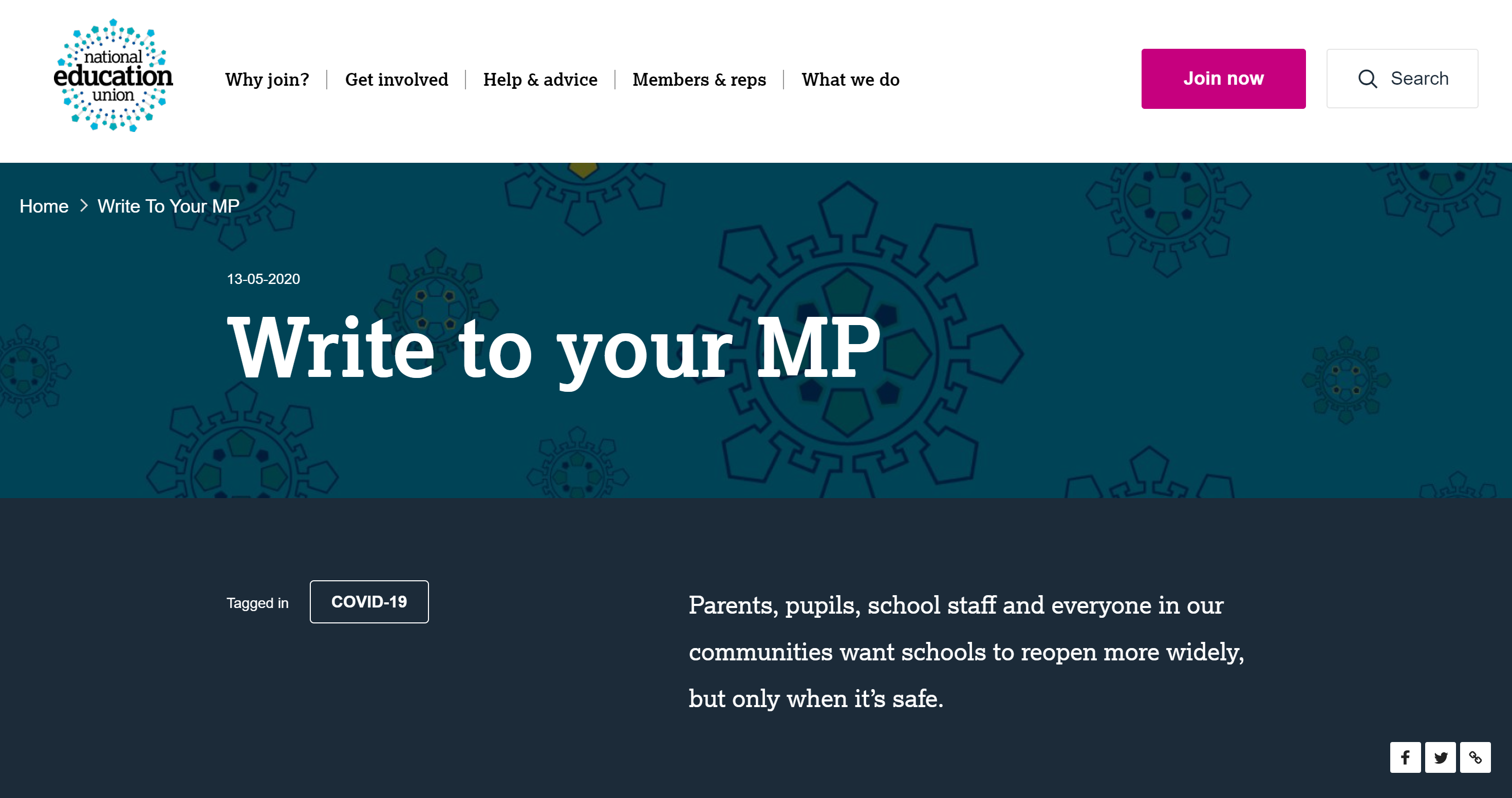 The National Education Union (NEU) had to advocate for member and student safety when they faced steep resistance to closing schools at the start of the pandemic. It's a good reminder for all of us that, in the face of far-right regressive forces, the things we think are common sense can end up being a huge challenge that we need to overcome.
NEU, which has 510,000 members, really needed those parents and families on their side to tip the scales. They conducted a survey that found 61% of members were extremely fearful for their health in the classroom, and for the lives of students and their families. Shockingly, 22% said their school had no soap.
NEU used these findings – and feelings – in their public campaign, which saw more than 125,000 parents contact their Members of Parliament and local councils, then share the campaign on social media. It worked! 🔥
As we collectively settle into our "new normal," we're observing that much of our post-crisis work is now transitioning beyond immediate relief and decision-making and towards long-term systemic change. The alarming gaps in our systems have never been more obvious than in 2020 so organizers everywhere – like you – are working tirelessly to shift the power back into our communities.
Let us know how we can help you make the change. 📨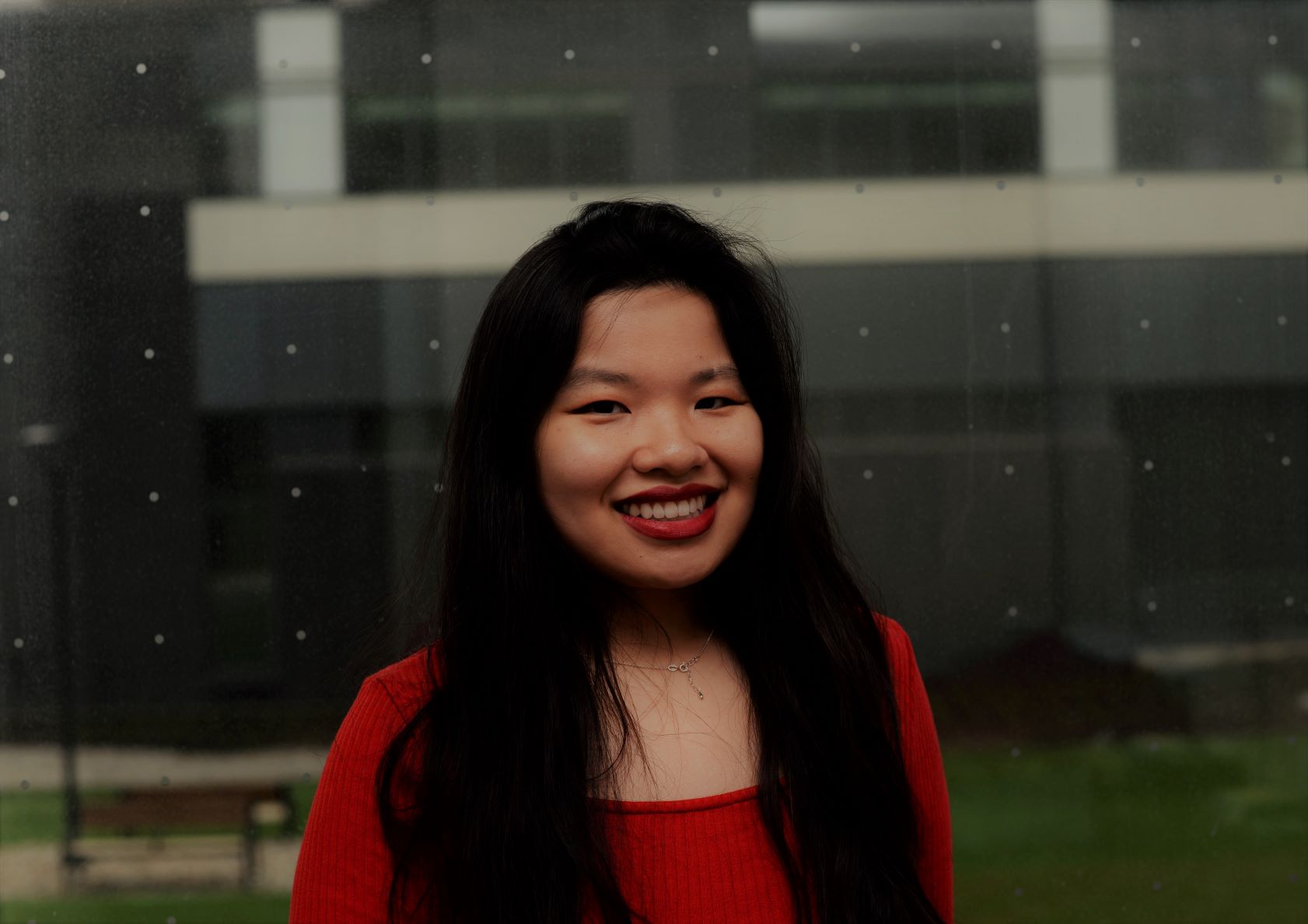 潘美美, best known by her Anglo name Rachel Phan, is a writer based in Toronto.
More From New/Mode Blog
More on V2 from New/Mode Blog
More on V2 from New/Mode Blog
More on V2 from New/Mode Blog