2022 Is the Year to Focus on Tangible Civic Impact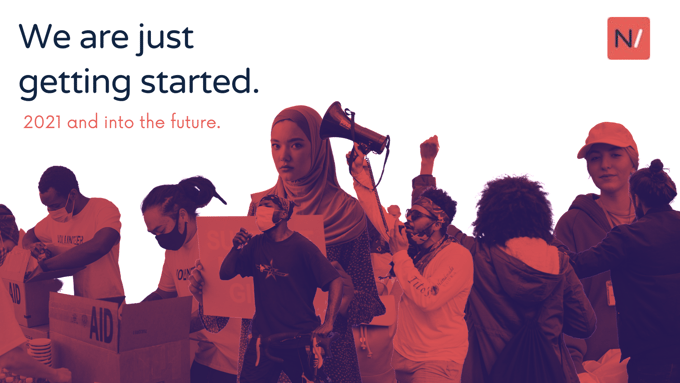 If you're reading this I don't need to tell you that it often feels like the challenges we face are escalating.
The climate emergency is at our doorstep; years of growing inequality and an increasingly brazen reactionary movement threatens to undo the social progress we've made together, and the very fabric of democracy.
We know campaigners need to respond at the speed of current events, build power with each action and deliver real policy wins for your community.
You can rest assured that New/Mode will continue to operate the platform and community that provides:
✉️ The broadest array advocacy channels available.
🎯 Access to the most comprehensive, flexible, accurate and dependable data set for advocacy targets.
📖 A unique Civic Impact community of practice through our free strategy webinars, guides, reports, campaign spotlights and other materials.
🖥️ A platform and community that puts measurable civic impact at its core.
Campaigning for social good is very difficult but we know the strategies and tactics are most likely to work.
Multiple studies show that long term, flexible, multi-tactic campaigning is more impactful than other approaches to social change.
We'll continue to double down on what you count on us for - impactful advocacy tactics for social good. We will not try to be everything to everyone.
This is a moment for real impact, not just engagement, and New/Mode is here to help.
Thank you for all of your important work in 2021.
Let's work together to make 2022 the year when we really feel the tide turning towards a better and more just world.
Onward
~Steve Anderson, New/Mode Co-founder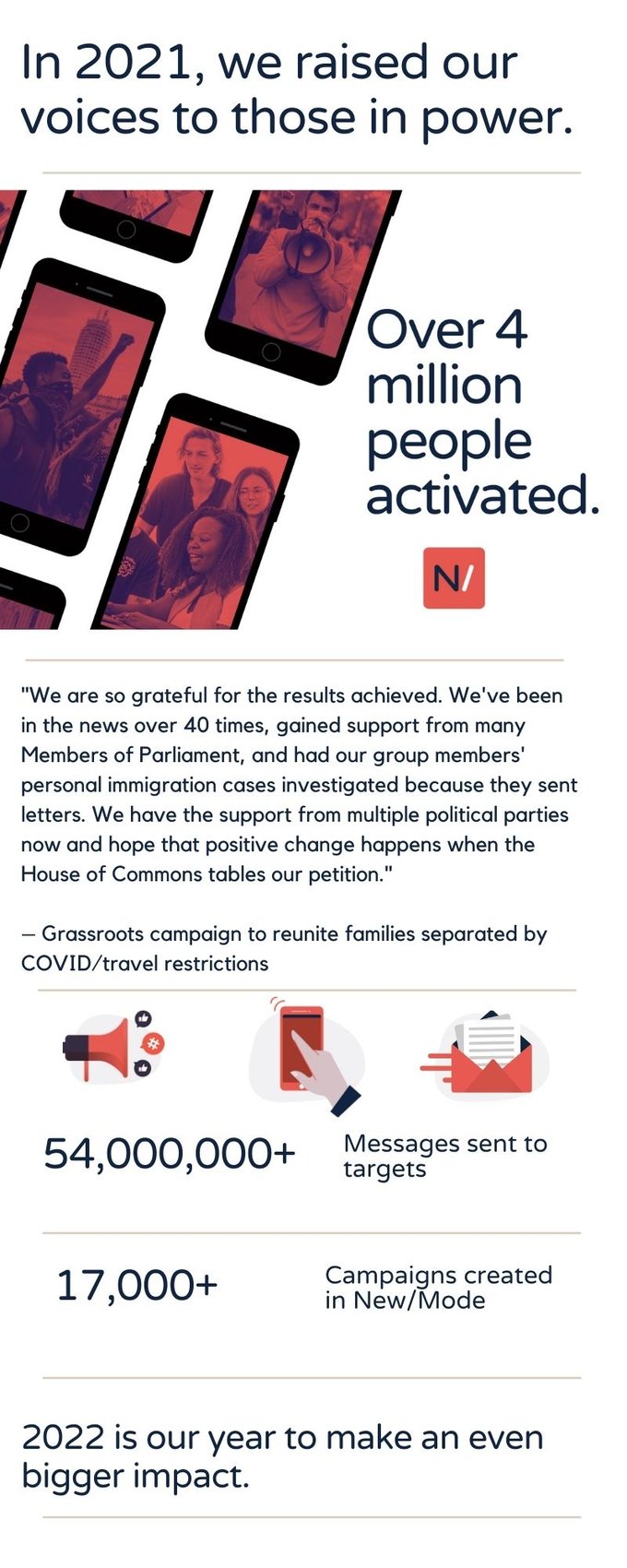 Steve Anderson is the co-founder and chief strategist for New/Mode — a values-based platform that provides targeted online engagement tools. https://NewMode.net
More From New/Mode Blog
More on Engagement from New/Mode Blog
More on Engagement from New/Mode Blog
More on Engagement from New/Mode Blog