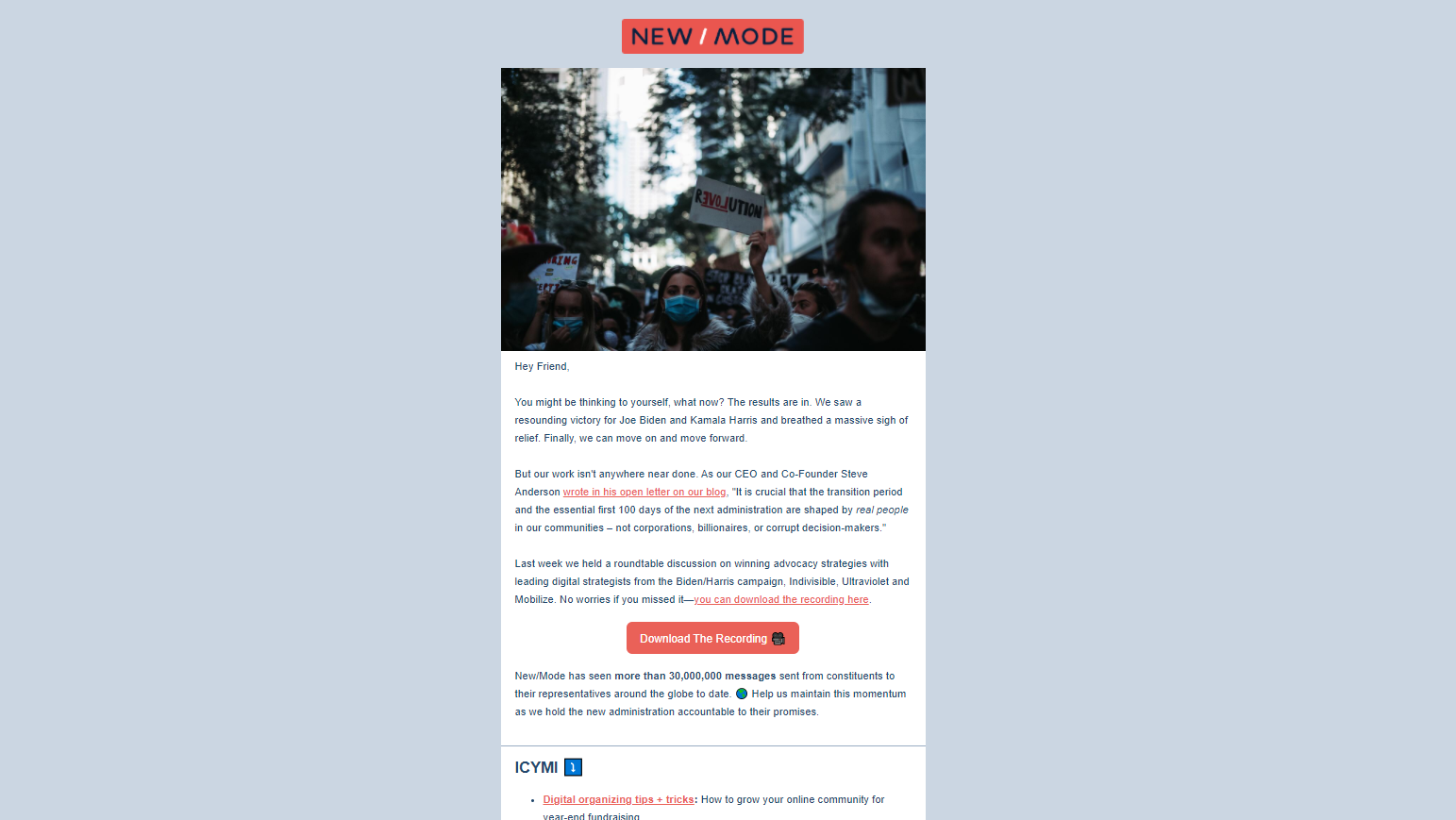 Get inspiration and game-winning strategies sent right to your inbox.
The Advocate
Sign up to get monthly advocacy and engagement campaign highlights, tips, and trends!
The Advocate, New/Mode's newsletter, is a monthly round-up of inspiring campaigns, big wins, tried-and-tested tactics, helpful resources, and latest updates in the digital advocacy and engagement world.
Sign up for The Advocate today