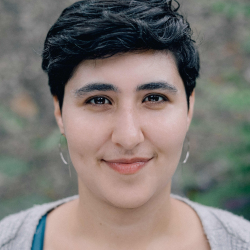 Marie Rousseau
Campaign Support Specialist
Marie is from France but grew up in Singapore and studied Political Science in the U.S.
She started as an organizer running a feminist open mic, Self-ish, in Paris and abroad for five years.
Her love of activism and helping people speak up has only grown since. Before working with New/Mode, Marie worked for environmental NGO 350.org as well as the American University of Paris. In her spare time she enjoys cycling, hanging out with her dog and singing or performing stand up at open mics.