Multi-Channel Engagement
Sunrise Movement embraced a multi-channel engagement strategy, offering supporters options to Tweet @, email or call key Representatives, House leadership and party leadership with one clear ask: Will you support the resolution to form a select committee for a Green New Deal?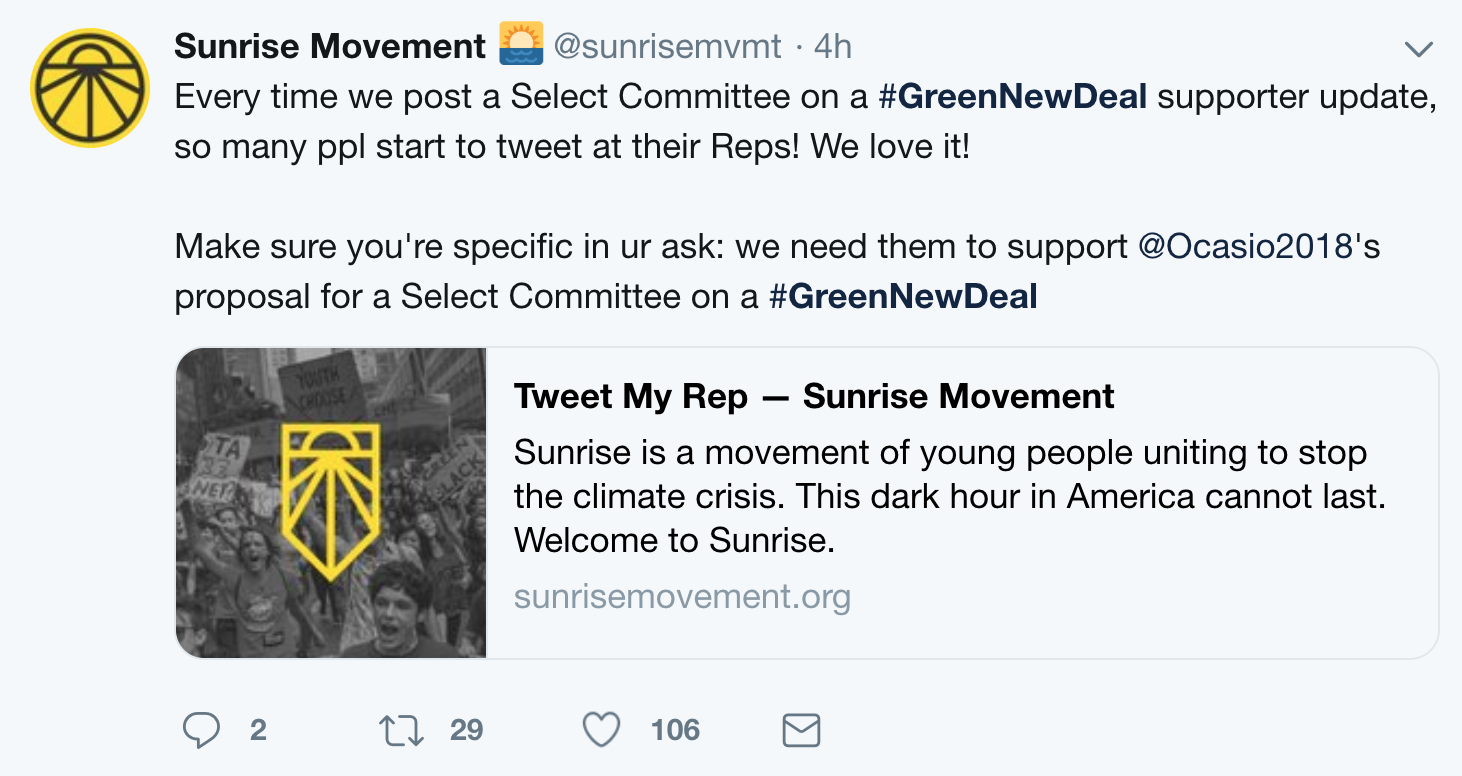 The average conversion rate for a traditional landing page is 2.35 percent ("exceptional" is 11% or higher).
Sunrise's average conversion rate across all tools (email, call and Tweet) was 47.3%, demonstrating that issue-based actions are effective for both:
Growing a new community of supporters.
Deepening engagement with existing supporters and moving them to take a next action.
Online action-takers were then invited to send letters to editors of local papers and show up for Days of Action in Washington, D.C. Over a short two-weeks, hundreds of young people sat-in at Nancy Pelosi's office, and thousands of people visited their Representatives for a Green New Deal.
Impact
As of December 18, 2018, 40 Representatives support Alexandria Ocasio-Cortez's proposal for a Select Committee on a Green New Deal.
Stay tuned! There are just days left to set the 2019 agenda for Congress and make sure a Green New Deal is part of it.
Call Key Representatives (Sunrise Movement)
Tweet @ Key Congressional Leaders (Sunrise Movement)
Learn more about Multi-Channel Engagement.