Multi-Channel Engagement
The Building Better Schools campaign embraces a Full Spectrum Engagement strategy, inviting concerned educators, parents, caregivers and students to email or call Members of Provincial Parliament and the Minister of Education, and complete a number of other public actions.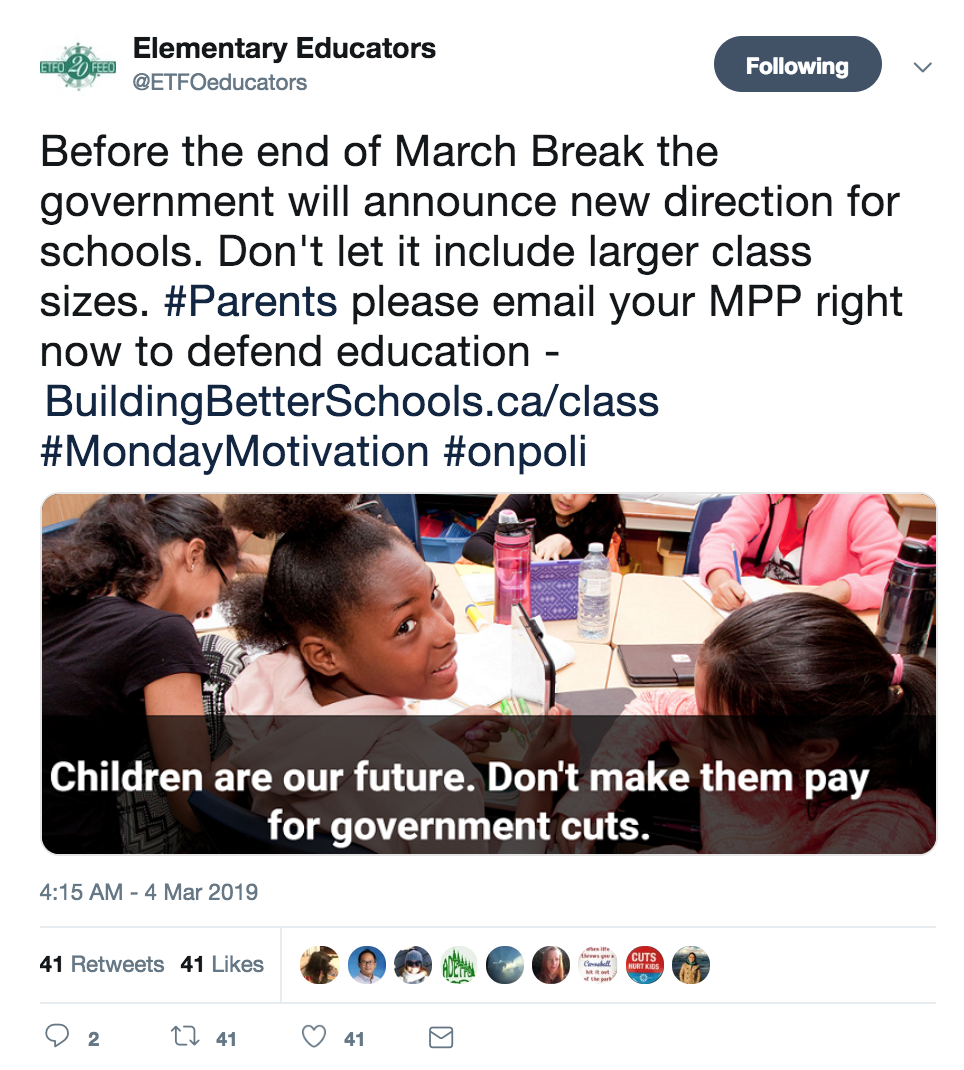 Pro Tip: With a simple code-snippet installed, New/Mode tools can be quickly added to any NationBuilder page at the Tag level.
The Elementary Teachers' Federation of Ontario took the added step of having a custom theme developed for their action pages, to best reflect the approachable and people-centred brand for the Building Better Schools campaign, and to stand separately from their own Federation members-focused brand. This stylesheet was easily applied to the New/Mode platform, so all action forms are consistently displayed.
One of the five key principles of engagement is to "be accessible", which means meeting supporters where they are, providing a menu of action-taker options, and including a diversity of mediums and voices to make sure no one is left behind.
Using a NationBuilder feedback page, parents and educators were encouraged to share their stories about how important Full Day Kindergarten was to them. These stories were turned into powerful social media and email narratives to garner even more public support.
A separate NationBuilder pledge page was created to collect signatures and support for students with special needs.
These low-barrier actions, paired with New/Mode's deep engagement tools (inviting supporters to call and email decision-makers) were pieces of a well designed engagement pyramid that helped the campaign move passive observers and followers into active contributor and leader roles.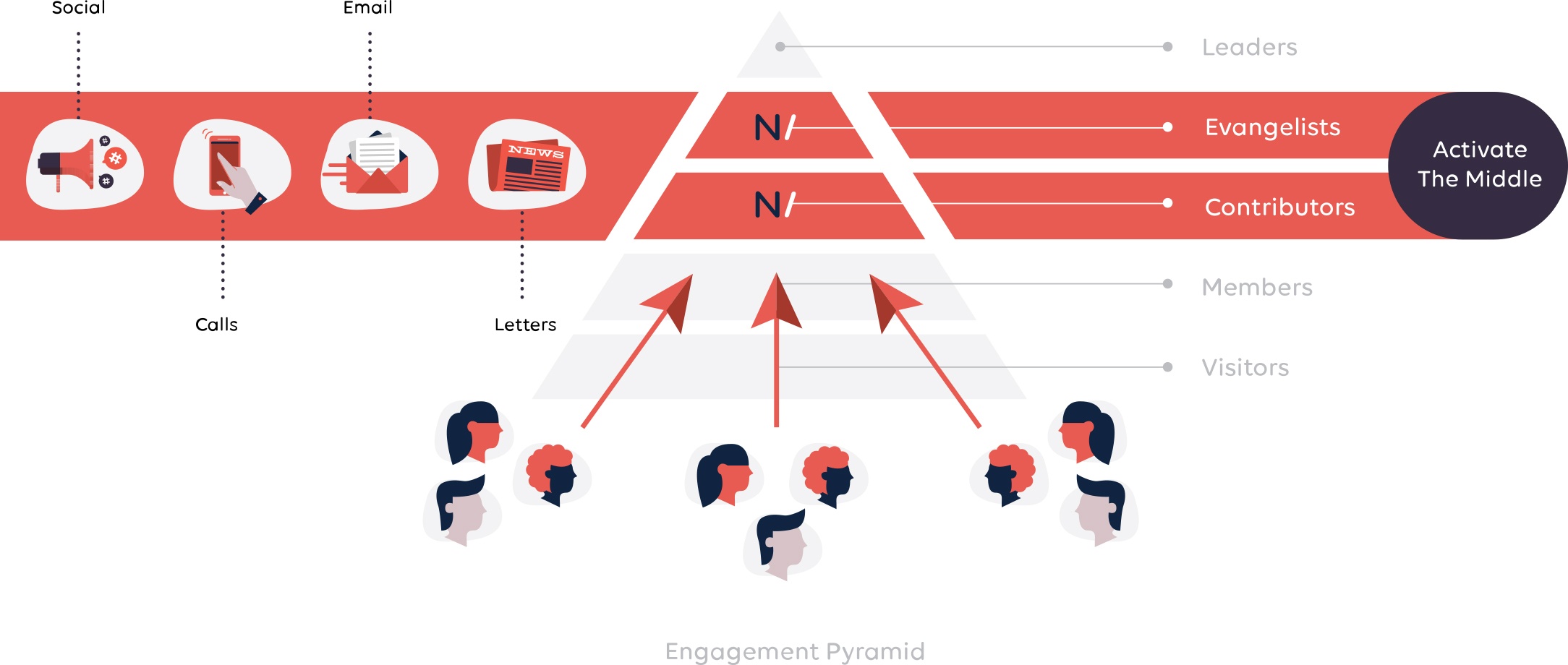 Impact
As of March 13, 2019, over 90,800 people have contacted their MPPs and the Minister of Education to "Say No! To Larger Classes". Hundreds of thousands have added their voice to save Full Day Kindergarten, and the government has softly confirmed "full day learning" will stay in place. Public pressure is mounting to a tipping-point and an announcement from the Minister of Education is imminent.

Learn more about Multi-Channel Engagement.